Alfa Romeo 166 (1998 - 2005)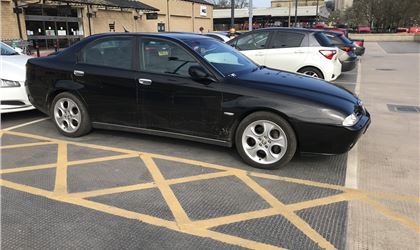 Alfa Romeo 166 V6 sportronic and manual
reviewed by Racheal Whitehead on 18 April 2020
5
Cost of maintenance and repairs
5
Experience at the garage or specialist
5
How you rate the manufacturer
The best Alfa Romeo made. Vastly underrated cars
Myself and my partner have owned 40 166s and currently have 10. They are the most amazing Alfa, very well designed, luxurious inside and out. The generally don't rust as they are galvanised. Less than 3000 brought to the U.K. sadly.

Wow! What a car, if you've never owned one you are missing out. Addictive is the only way I can describe them. We have a dedicated Facebook group called Alfa Romeo 166 V6, TS and JTD support and fan club. Everyone is great and helpful.

If you love Alfas buy one whilst you can. Prices are only going one way.
reviewed by Anonymous on 8 November 2011
reviewed by Boulder2k9 on 15 January 2011
Write your review
Just reviewed...