Volvo 740 and 760 (1982 - 1992)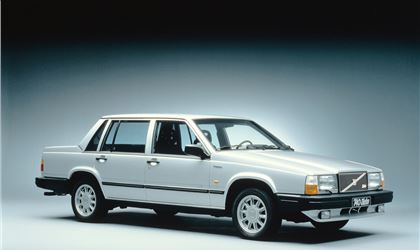 740 Turbo Intercooler
reviewed by telmo744 on 10 October 2016
3
Cost of maintenance and repairs
3
Experience at the garage or specialist
3
How you rate the manufacturer
Family car for few money, with comfort and power - solid but with glitches
Seemed impossible to buy when new given its tag price.
About 20 years later, these saloons are almost given away, even with little or no rust, like mine.
Maintenance needed for some parts, came to my garage with 130k miles to serve family trips, which I think it did. Many peripherals were about to quit, alternator regulator, water pump, reservoir and small other things like clutch pump (secondary actuator)...so they were repaired/replaced. Later on, some 30k miles ahead the gearbox blew (2009), and also the head gasket (2011).
Currently (2016) being a second car, low annual mileage...I want to keep running it if possible, for many years.
reviewed by volvolimoman on 7 February 2015
reviewed by Anonymous on 2 May 2014
reviewed by privet on 11 June 2011
reviewed by Shoestring on 6 December 2010
Write your review
Just reviewed...