Volvo 480ES and Turbo (1986 - 1995)
reviewed by ned zeppelin on 5 February 2013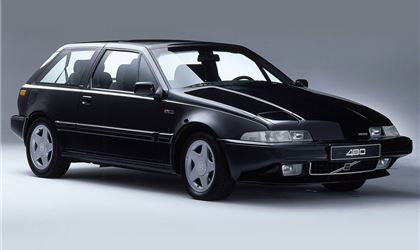 Turbo
reviewed by alanet on 4 January 2011
3
Cost of maintenance and repairs
3
How you rate the manufacturer
Drive different on a small budget
I bought my car as a runabout. Later cars are quite a bit more reliable than early phase 1 cars. The rustproofing also seems to be better.

Little niggly things go wrong on these cars, but the mechanical parts are pretty solid and reliable. The car is quite practical and fuel economy is pretty good too (29 mpg with quite a bit of town driving).

Handling and performance are OK, but not as good as the best contemporary GTI's (Golf/205).

At the moment these 480's are worth close to nothing, so it's probably wise to shop for the very best available. Probably the cheapest shooting break you will ever find.

I've given the car quite high practicality and overall ratings considering that 1) it's a coupe 2) it's cheap.
reviewed by kargo on 30 August 2010
Write your review
About this car
| | |
| --- | --- |
| Top speed | 124 mph |
| 0-60 | 9.0 s |
| Power | 120 bhp |
Just reviewed...