Vauxhall Omega (1994 - 2003)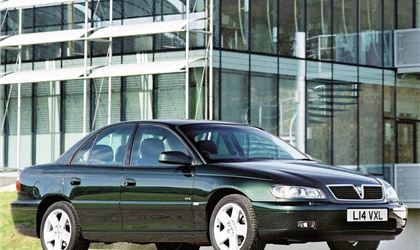 M882EFK
reviewed by Anonymous on 2 March 2018
5
Cost of maintenance and repairs
5
How you rate the manufacturer
Reliable and comfortable and has cost me very little in the 18 years I have owned it.
10 out of 10 best car I've had. Most reliable car yet and being an estate version has proved to be very useful. I don't want to sell it but all love affairs must end. The 8 valve 2.0ltr returned 40mpg on long runs and sailed along all day at 90mph.
reviewed by MondeoMonkeyMagic on 6 August 2015
reviewed by Silver1949 on 26 February 2013
reviewed by Clivevon on 3 November 2012
reviewed by bob70 on 14 February 2011
Write your review
Just reviewed...