Skoda Octavia (1998 - 2004)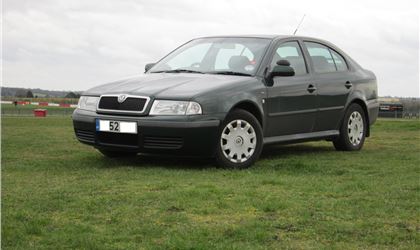 Octavia 1.6 Ambiente
reviewed by Westbury33 on 5 April 2018
5
Cost of maintenance and repairs
5
Experience at the garage or specialist
4
How you rate the manufacturer
The best car I've ever owned
Having put more than 120,000 miles on our Octavia, I can safely say that it is a superb car. It has not missed a beat, never broken down and only ever required routine maintainence. It has taken us right round this country and made several trips to the continent. OK, its not the fastest car made, not the most stylish, comfort is a bit lacking after a four hour+ drive and a bit more sound proofing would be welcomed. As an all rounder however, the Octavia is very hard to beat and costs buttons to run. For example. the depriciation is currently working out at <£350 a year!
reviewed by Anonymous on 26 December 2017
reviewed by i3 Driver on 22 August 2015
reviewed by Len Brown on 28 August 2014
reviewed by WilliamRead on 23 March 2013
reviewed by Ed_Moses on 13 December 2012
reviewed by Rhubarbcumble on 1 June 2011
reviewed by Jackdaw on 9 February 2011
reviewed by isvana on 7 June 2010
reviewed by Robbie M on 3 June 2010
Write your review
Just reviewed...