Rover P4 (1949 - 1964)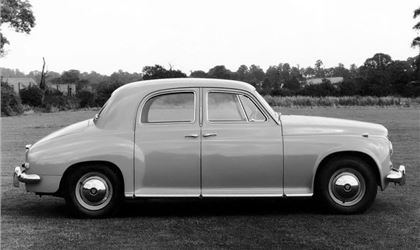 100 and an 80
reviewed by Anonymous on 27 August 2019
3
Cost of maintenance and repairs
5
How you rate the manufacturer
Much more capable than its looks suggest.
An exceedingly well made and designed car by what was then a very talented team at Rover. They're not as immediately good looking as a MK2 Jaguar, but don't let that put you off. They are nice to drive and the longer the trip, the more you appreciate how good the car is. I drove 7 hours none stop, cruising at a steady 65-68mph, from Aberdeenshire to Yorkshire last year in the 100 and climbed out feeing pretty relaxed. Got 28mpg too! The 80 will cruise slightly faster (70-75), but is coa***r running.
As with any car now 60 years old, expect to have some challenges and your patience tested. But the cars are inherently reliable if maintained properly.
Oh yes, I'm 57 now and my dad and I bought the 80 when I was 14.
In short, there's very few classic cars out there that are as good and as affordable.
reviewed by Rover110 on 5 June 2014
Write your review
About this car
| | |
| --- | --- |
| Top speed | 82–100 mph |
| 0-60 | 15.0–23.0 s |
| Power | 60–108 bhp |
Just reviewed...