Renault 19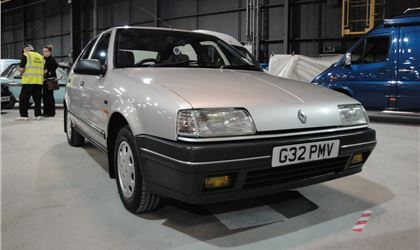 Renault 19 TSE
reviewed by Renault18 on 20 May 2015
5
Cost of maintenance and repairs
5
Experience at the garage or specialist
5
How you rate the manufacturer
An excellent, practical car!
I bought this car to add to a collection of old Renaults that I own. Both my father and I had 19s amongst many other Renaults back when they were available new. The car has done a genuine 30,000 miles from new and is exactly as it was when new, down to the original dealer number plates.

As with all my Renaults, I only use genuine Renault parts for servicing and any other work that needs doing. Having used the car for holidays, it has proved reliable and very economical. I was lucky enough to find a rare set of original alloy wheels which I restored, setting the car off really well. I can't really rate the car as anything other than five stars. The experience at a garage rating has to be based on parts only, as I do all work myself. Some Renault dealers are however less interested in helping with parts, but Renault themselves are very supportive of parts for older vehicles in general.

An excellent, cheap, reliable and practical starter classic - but mine stays as part of my collection!
reviewed by KCSRenault on 19 May 2015
Write your review
Just reviewed...