Porsche 911 (993) (1993 - 1997)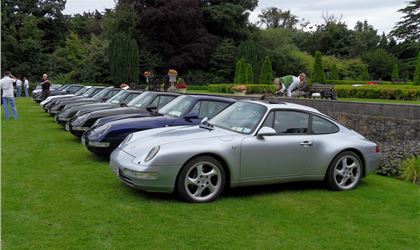 C2 Manual Coupe Varioram
reviewed by 993C2 on 10 March 2011
4
Cost of maintenance and repairs
5
How you rate the manufacturer
Sublime! The last true over engineered Porsche. Built to last a lifetime.
The 993 is not a car for the masses. It's a particularly quirky car that reveals itself slowly to its owner. The aircooled engine , slow gearbox , and floor mounted pedals can be viewed as agricultural and old fashioned.
However , give the car time and patience and an enthusiastic driver will come to recognise the 993 as one of the most engaging and emotive cars available today.
Add to this , a bombproof engine that has been developed over 40 years and at the height of it's development , and a car that has been over-engineered and built to last a virtual lifetime (before an era of 'just in time' and built in obsolescence manufacturing) , and you've got a LIKELY future classic in the making.
reviewed by pr1964 on 25 December 2010
reviewed by the1beard on 14 November 2010
Write your review
Just reviewed...