Opel Manta (1975 - 1988)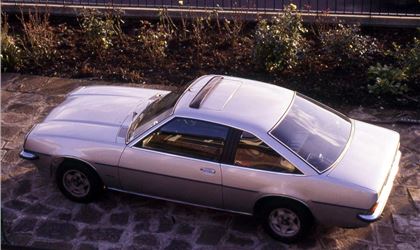 Opel Manta 2.0 Berlinetta
reviewed by PortJac on 28 February 2014
4
Cost of maintenance and repairs
3
Experience at the garage or specialist
4
How you rate the manufacturer
A reliable good looking classic with 1970s charm
My Opel Manta was a 1979 Berlinetta 2.0 litre. It was one of a limited edition called the Silver 2, of which only 250 were produced, to mark the introduction of the new 2 litre engine, replacing the previous 1.9 litre. They were finished in silver with blue velour interior, ATS alloy wheels, tinted glass with top tint and factory fitted sunroof.

It was a strong well built car that didn't rust too much, except the front wings which I had to replace. These corroded at the top because there were no wheel arch liners to protect the inner wings from stone chips and mud. My car was the coupe model which to my eyes is prettier than the hatchback. Compared to modern cars the Manta looks quite petite, and sits much lower to the ground, but this gives a sporty feel.

I really loved the 1970's blue velour interior which has more character than the later 1980's versions which were mostly shades of grey. The seats were wide and comfortable, you grabbed the small three-spoked steering wheel, behind which was a full complement of 6 clearly marked gauges. The four speed manual gear lever was long but precise. The doors had frameless glass which looked cool when wound down, but the manual window winders could be very stiff when cranking the glass up and down.

The Manta drove very much like a modern car, with a decent turn of speed and good handling. It was after all a competent rally car in it's day. Fuel consumption was decent at about 30mpg so you could take it for good long drives. The suspension on my Berlinetta wasn't perfect at ironing out bumps and the overall ride quality felt a bit firm. In typical Germanic fashion the car was very reliable and all the electrics worked perfectly, except the headlamp washer/wipers (quite a unique item for a 1970's car). So overall a thoroughly satisfying classic to own – it looked great, had lovely 1970's details in the interior, was reliable and economical and didn't rust much.
Write your review
Just reviewed...