NSU Ro80 (1967 - 1977)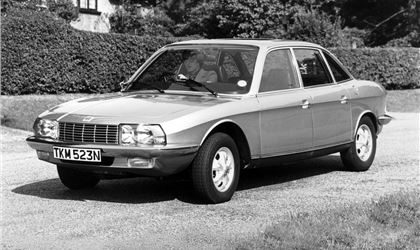 ro80
reviewed by Anonymous on 17 February 2018
1
Cost of maintenance and repairs
1
Experience at the garage or specialist
4
How you rate the manufacturer
like a hangover.
l
oved it and hated it. did 12 mpg local 14 on a run .got it towed into J B VolksWagon Cardiff a few times fromcaerphilly.
was told it was faulty plugs they charged £10per plug plus over £1 each to fit plus recovery. found out some years later they were using the wrong plugs and then were fitting top plugs in bottom. I loved that whirry sound though.The inside was incredible, hot air vents in door sills,tons of room.could get a tleast
3bodies in boot.The rear end reminded me of a Granada. the drivers seat made my back ache and the dash creaked quite loudly. after 6 months I"d had enough,and not wanting to end up in newgate ( debtors prison). swapped it for an air cooled citroen .GSA. these also came with rotoryengines but once bitten as they say. 2 of the lads that I went to school with had one each . dumped the w***els and fitted 2 litre v4s out of a pair of ford corsairs .nice eh. too late for me though. still, wishfull thinking.
Write your review
About this car
| | |
| --- | --- |
| Top speed | 117 mph |
| 0-60 | 14.0 s |
| Power | 114 bhp |
Just reviewed...