Nissan 350Z (2003 - 2009)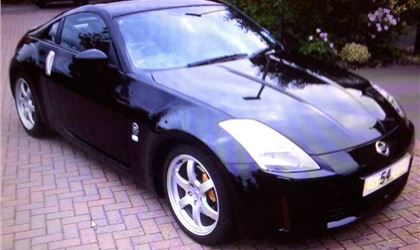 Nissan 350z GT
reviewed by Anonymous on 9 February 2019
5
Cost of maintenance and repairs
5
Experience at the garage or specialist
5
How you rate the manufacturer
Fantastic car, fun to drive surprisingly ecenomical.
I've had my 350z for almost 7yrs. I've only used it for pleasure. It's never failed to put a smile on my face. It's been totally reliable with performance snapping at the heels of much more expensive cars. If you put it into sixth gear and use cruise control you will get up to 36mpg which is pretty good. It still looks good and is becoming quite collectable. A proper budget performance car. Each year I remove all wheelarch liners and waxoyl as required. Mine has zero rust as a result. Rust can be a problem if you don't do this. The car has quite a lot of suspension braces which are prone to rust through, they are shielded by plastic pans which trap wet mud. I remove the pans and paint the braces each year. The brakes are fantastic, my car has Brembo brakes I use Ebc pads and they work a treat. All in all an absolute hoot to drive, reliable and stylish. Fast becoming a classic and rising in value. Grab one whilst you still can.
reviewed by Z_head on 15 December 2015
reviewed by MJUK on 20 December 2012
reviewed by Dolbert on 14 February 2011
Write your review
Just reviewed...