BMW 5-series E39 (1996 - 2003)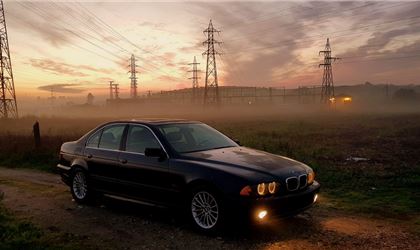 530i
reviewed by Anonymous on 19 June 2021
3
Cost of maintenance and repairs
4
Experience at the garage or specialist
5
How you rate the manufacturer
One of the best real world cars ever
After a troublesome period with my beloved 328i E36 I fed up and bought, following advices from friends, a 530i E39 with a manual transmission. I wasn´t fully convinced because I never loved the E39 styling.

Boy, I was wrong! It´s a fantastic car that does everything well. Confortable, fast, robust build quality, smooth engine, very good economy...and, above all, a truly great chassis (mine has M suspension) that provides very good ride AND handling.

As it´s now an old car it needs proper care every now and then, though. Don´t skimp on servicing, and don´t let faulty things unatended, before they amount and the repair bill gets big. And yes, mine likes oil, too.

It seems that good, big petrol engined E39s are getting a bit of "youngtimer" status, so be quick to buy one before prices rise.
reviewed by expertad on 28 December 2020
reviewed by Anonymous on 27 April 2019
reviewed by Jonathan Pickard on 13 July 2018
reviewed by Jonathan Pickard on 13 July 2018
reviewed by expertad on 3 November 2017
reviewed by John Graham on 22 June 2017
reviewed by smilleynially on 28 February 2016
reviewed by Tom H on 26 July 2013
reviewed by Dunbar on 3 May 2013
reviewed by Yellow belly on 1 September 2011
reviewed by ceramic bill on 12 July 2011
reviewed by mattg1234 on 16 May 2011
Write your review
Just reviewed...