A Grand Monday: Volkswagen Golf GTI Mk4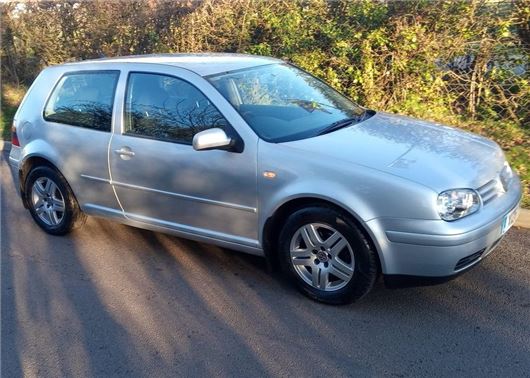 Published 20 January 2020
The Mk4 Golf is a modern classic. Yep, you read that right: we fully expect would-be modern classic owners to (quite rightly) skip over the bloated Mk3 and go straight for this late 1990s icon.
Don't believe us? Just look at those lines. The Mk4 saw a return to the 'boxy is beautiful' shape that made the early cars so desirable. And then there was the TV advert.
Who could forget the middle-aged male commuter holding up a placard saying, 'At weekends, my name is Mandy.' Yep, Volkswagen were keen to tell us that what you saw, wasn't always what you got.
Generation Golf would surely welcome the 2864 improvements made over the Mk3? If they didn't, they certainly welcomed the move upmarket with open arms. True, the soon-to-be launched Ford Focus would be the drivers' favourite, but Volkswagen's family car was one step ahead of the game when it came to offering buyers a premium product.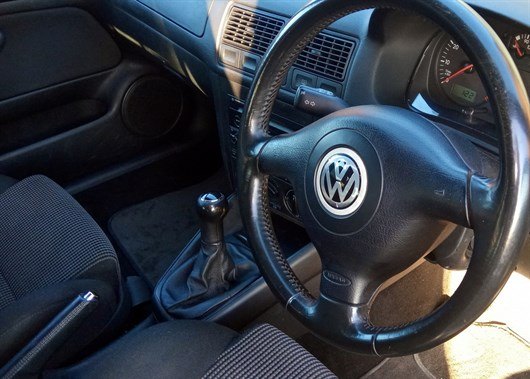 Perhaps the only real drawback of the Mk4 Golf was its performance. Despite this being the model that would celebrate the Mk1 Golf GTI's 25th anniversary, the GTI offering was a tad lacklustre. Clearly, Volkswagen wanted to save all the fireworks for the all-wheel drive R32.
Which means that a standard GTI in decent condition like this is a bit of a bargain. It's a 2000 Volkswagen Golf GTI that's up for sale at £1000. With 114bhp from its 2.0-litre 8v engine, you could be forgiven for thinking it'd be a bit nippy. Sadly, Mk4 was nearly 50% heavier than a Mk1 so you're looking at a 0-62mph of 11.2 seconds. I know, right? Nothing over ten seconds should be allowed to wear the GTI badge…
So ever so slightly more interesting than the 1.4-litre, but not so much so that it attracts a premium. Indeed, this example seems to have be well looked after – as opposed to the thrashed look that so many GTIs fall foul of.
With one owner for the majority of its life, you'll find its service book is mainly full of main dealer stamps. And, with 91k on the clock, you'll be happy to hear that the cambelt has been done recently (although you'll want to check they also did the water pump while they were at it).
We reckon that if you're after an up and coming modern classic that you can use and enjoy every day, you probably won't go far wrong with this well-kept, rust-free example.
Comments
Author

Keith Moody
Latest