Future Classic Friday: Saab 9-5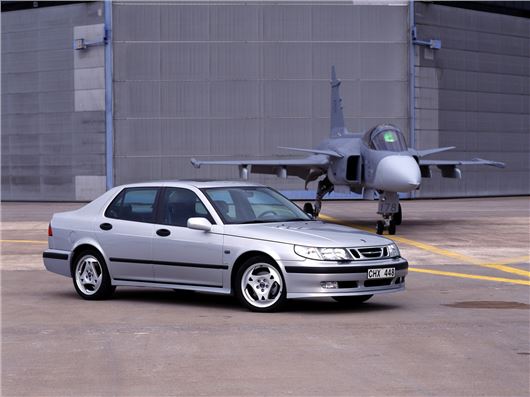 Published 02 August 2019
When it debuted in 1998, the Saab 9-5 was a bit of an executive car also-ran. Developed off an extended GM platform - that of the Vauxhall Vectra - and not massively different in appearance to the Saab 9000 that it replaced, the 9-5 was hardly a car that set pulses racing, at least not in standard or SE trims.
Nor did it feel as well made as some of its German rivals. It was launched into a market sector dominated by the new E39 BMW 5-Series, but in terms of touch and feel, the Saab didn't feel as well-engineered, nor was it as rewarding or impressive to drive.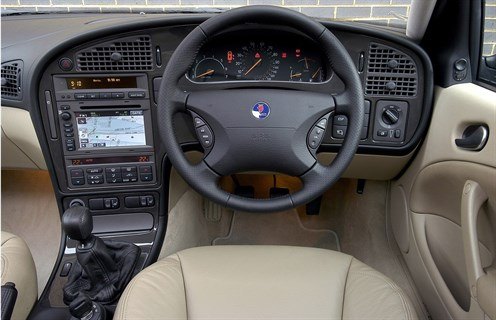 But with time comes pedigree, and what wasn't clear about the 9-5 when it was new is what it has proven since. That in build quality terms, this was the last real Saab. A car built with pride by people who truly believed in the brand and wanted it to be as good as it possibly could be.
Whereas many 20-year old BMWs and Mercedes-Benzes are looking crusty and down-at-heel, even many a high-mileage 9-5 still looks fresh and healthy. Corrosion is rare, mechanical failures are unusual and other than general wear and tear to service items, the 9-5 holds up well.
Styling-wise, it still looks good, while interiors also hold up well with age - the only common failures being bleed-out from some of the LCD digits on the centre console and problems with fan resistors.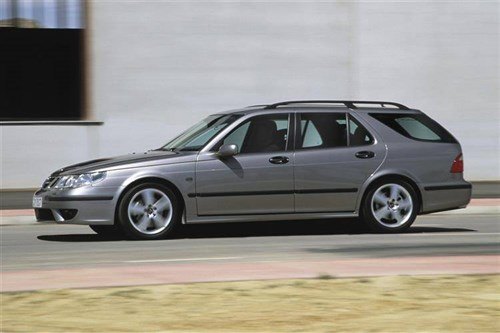 Smart features, meanwhile, include air-conditioned seats (an industry first) and one of the most gloriously over-engineered cup holders ever seen. Some of the minor switchgear may have felt cheap and cheerful, but the Saab's party piece emerged from the dashboard via a beautifully damped spring mechanism, before rotating and offering up a soft drinks can-sized hoop in which to deposit your chosen beverage. 
It's quirks like this, along with the fact that there's a lot of mourning - still - for the Saab brand that help the 9-5 to emanate character. It might not be the best executive saloon ever made, but it's impossible to dislike. 
It was also one of Saab's most practical models. Its first estate (the 9-5 wagon joined the range in 2000) and also its first diesel, initially with GM's rather uncouth 2.2-litre direct injection unit, but later the punchy 3.0 V6 and 16v 1.9 CDTi, developed in conjunction with Fiat. 
In Saab terms, the 9-5 sold well, with almost half-a-million produced by the time production ceased in 2010, almost half of which were estates. A facelift in 2006 was aimed at keeping it modern, but in reality was far less handsome than the original - something that was reflected in the sales figures.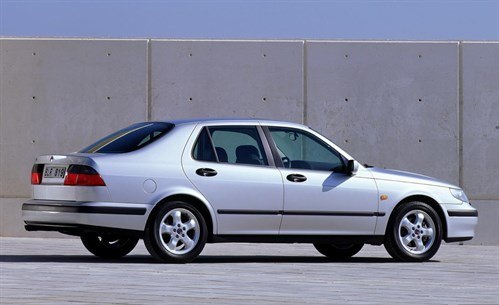 The stars of the range, meanwhile were the sporty Aero and Aero HOT models, the latter of which developed 260bhp from its 2.3-litre turbocharged engine, though this was easily tuneable to at least 300bhp, as proven by Saab's factory-approved modifier, Hirsch Performance. 
The sportier 9-5s are starting to get collectable these days as those who know, know. But the more workaday models (appropriately for a car called 9-5) are still easily attainable for not much outlay. Less than £1,000 will get you behind the wheel of a good one if you're not too fussed about engine or spec. Estates command a premium due to their usefulness, but good examples are getting increasingly rare.
Comments
Author

Craig Cheetham
Latest