Future Classic Friday: Renault Espace III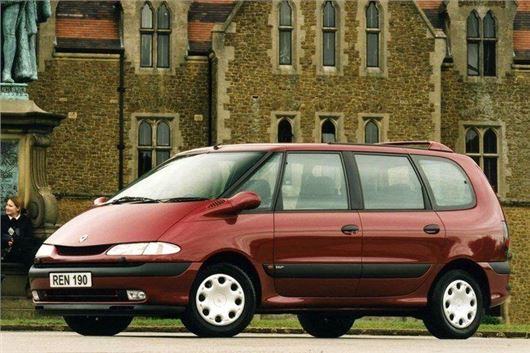 Published 23 August 2019
We'll start off this week with a little-known automotive fact - the Renault Espace III came within a hair's breadth of being sold as a Rover. 
In 2001, the troubled British car maker was looking for other manufacturers with which to collaborate and the Espace, which was screwed together for Renault independently by Matra, was a model that would have plugged a very notable gap in MG Rover's product range.
Matra was already on notice from Renault, which had decided to make its next Espace out of steel rather than fibreglass, meaning that apart from the limited-production Avantime, the third generation Espace would be Matra's last car - and certainly its final volume product. 
With both Matra and MG Rover staring bankruptcy in the face, the collaboration seemed like a chance of survival for both, but Matra ran out of money before a deal could be struck with Renault to build a remodelled version under licence - and that was that. Imagine if the deal had come off, though, and the Rover Streetwise had also been sold as a Matra Rancho? It was certainly there in spirit.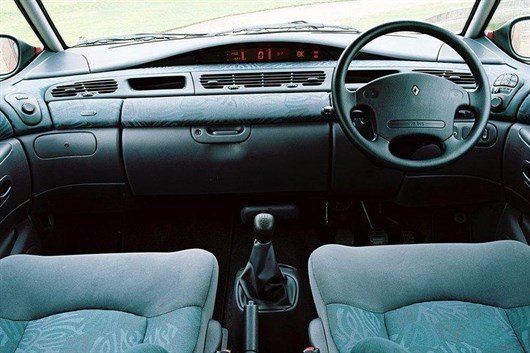 Whether a big MPV would have been enough to save MG Rover will never be known for sure, but it was certainly highly unlikely - especially given that the Espace III was hardly a car known for its reliability. Electrical problems were rife, as were far more serious problems with the 2.2-litre diesel engines - these had a plastic manifold gasket that was prone to sudden failure, leading to the engine dumping all of its oil within minutes, and it was such a common failure that HonestJohn.co.uk's advice forum has two whole volumes of owners reporting problems, often terminal.
There's a reason, then, that most of the surviving Espace IIIs are 2.0-litre petrol models, even though this was hardly the volume seller when new. It uses a relatively old-tech petrol engine that can trace its heritage back to the Renault 21 and 25, but which was at least a lot more reliable - a good job, too, as you had to take half the dashboard out to get to it. 
Aside from that, and some highly questionable rattles from the body panels, the Espace III was actually quite an interesting car. It had an interior layout that was perfect for picnics, with rotating front captain's chairs and middle row seats that could be folded flat into a picnic table.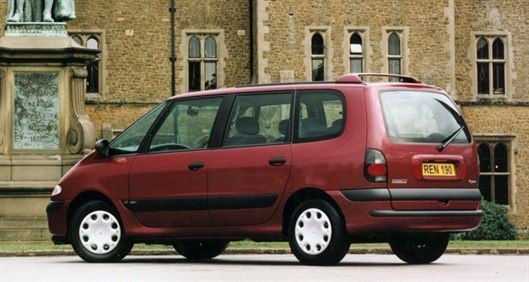 Then there was the front of the cabin, with its vast glass area, digital display and massive central storage area, which looked like no other car on the road. It was hugely practical, though mounting the radio by the driver's left ankle was hardly a good safety move, especially when the steering wheel stereo controls inevitably packed up. But, boy, did it look futuristic. 
It looked pretty good from the outside, too - the only MPV to come with a spoiler as standard, and smart door mirrors that were integrated into the overall body design. It may not have been especially well built, but with spaceship styling and GRP panels, it was a far more interesting car than any of the other MPVs on the market. 
And that's why the Espace will be a future classic - the car enthusiasts' MPV, the last real Matra and a huge deviation from the norm are classic credentials that far outweigh any rational reasons for ownership.
Comments
Author

Craig Cheetham
Latest