A Grand Monday: Renault Laguna Mk 1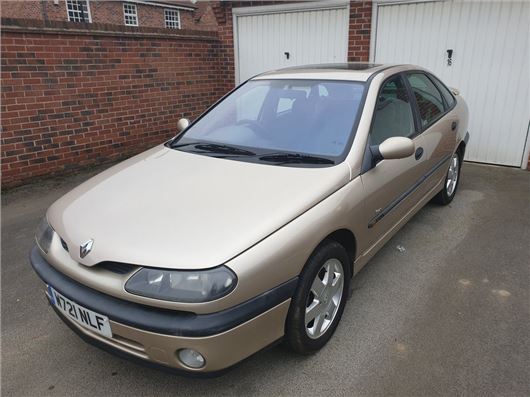 Published 13 May 2019
Here's one of those cars that has disappeared practically overnight. Introduced in 1994, the first-generation Laguna was the first car designed fully under the design leadership of Patrick Le Quement after he took over the French manufacturer's styling team from Ford in 1987. 
It was a conservative car compared to some of his bolder designs - the Ford Sierra and Renault Avantime being notable examples - yet at the same time was exceptionally neat and handsome, standing the test of time well. Even today, 25 years since it first appeared, the Laguna still sits quite comfortably among more contemporary rivals. Or it does if you can find one…
Once a common sight across the UK, the Laguna held up well in terms of both corrosion and reliability. Far better, in fact, than its Mk 2 successor. But in recent years, it has succumbed through simple undesirability. Too new to be classic, too old to be desirable, the vast majority fell into carefree banger ownership and were thrown away as soon as they needed fixing. Values dropped so low that even a pair of tyres and some brake pads could consign an otherwise decent car to the breaker's yard. 
So, when we spotted this example, it jumped out at us more than we thought it would. A late Mk 1 with the later, plusher interior, with just 70,000 miles on the clock, a spotless interior and a flawless MoT history, it has to be one of the best Mk 1 Lagunas left. You'll struggle to find another…
Comments
Author

Craig Cheetham
Latest