Future Classic Friday: Vauxhall Astra Mk 4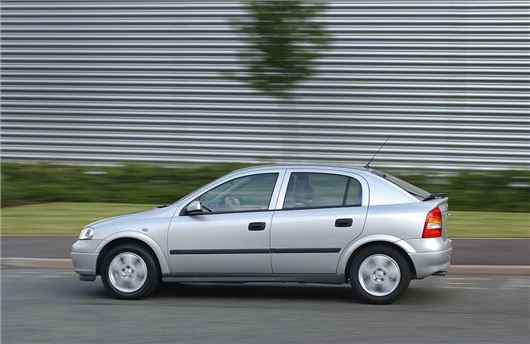 Published 10 August 2018
The 1998 British Motor Show at the NEC was a major event, with the home-grown Rover 75 and Jaguar S-Type hogging the limelight.
But in among all the pomp and ceremony that saw the two British bruisers make their debuts was a far more conservative launch for a car that was, by and large, a lot more important – certainly in terms of UK manufacturing.
The Astra Mk4, or Astra G to use its internal nomenclature, was General Motors' answer to the recently launched Volkswagen Golf Mk4 and Ford Focus, and it was a car that would go a long way to addressing the criticisms of the dull-as-dishwater Astra Mk3. Well, to a certain extent at least…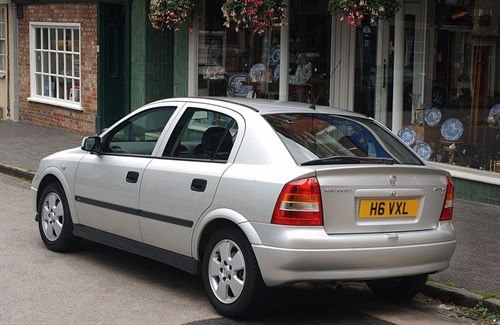 Moreover, it was built at Vauxhall's plant at Ellesmere Port, home to the Astra since the very first incarnation appeared in 1981. A pan-European top seller, it would bring life to the plant that, at the height of production, required it to work triple shifts to cope with global demand.
The Astra itself was a decent motor, launched initially as a three or five-door hatch and a five-door estate, the latter of which was built in Antwerp, Belgium. A coupe and convertible, styled and built by Bertone, would appear later and aren't covered in the context of this article, as they deserve separate consideration at a later date.
The question here, then, is will the Astra Mk4 in its most ordinary formats ever be considered a classic? After all it was a landmark British-built car that represented a sea change for GM in terms of small car quality.
At launch, the media were complimentary about the Astra's combination of ride and handling and also its feeling of solidity, the problem being that its two arch-rivals, the Ford Focus and the Volkswagen Golf, each did one of those things better. The Focus was the sharper driver's car and the Golf had a feeling of quality that simply couldn't be matched by any other compact family hatch. 
The humble Astra, then, was always playing runner-up in group tests of the time, not helped by its conservative styling and somewhat bland trim levels. Yes, there were 'sporty' versions, the SXi and SRi getting such features as boot spoilers and white dials, but the entry-level 'Envoy' models even came on steel wheels with no hub caps – a real throwback to Eighties car design. The best-selling LS was also a touch on the bland side, with big plastic wheeltrims and a distinctly grey interior.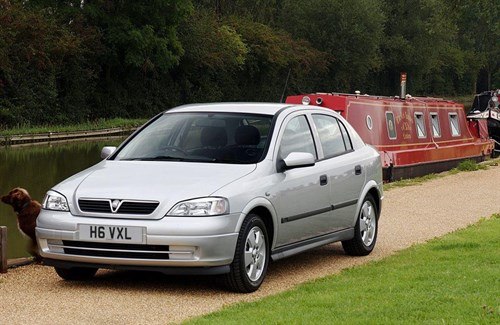 The seats were overly firm, too, though many fleet drivers soon came to appreciate that their hardness also came with decent back support – if you got used to the Astra, it would become a very comfortable car.
There were multiple engine choices, too, which could be somewhat confusing. The entry-level car, for example, was a 1.6-litre with an eight-valve engine, then a 16v 1.4 and a 16v 1.6. A punchy 16v 1.8 and, later, a 2.0 turbo GSi, which was good for 197bhp. The 1.8, incidentally, was very short geared and could easily out-accelerate a contemporary Golf GTi, which was always quite good fun, especially if you had one in dowdy LS trim.
Then there was a choice of 1.7-litre diesel engines in differing power outputs, including Europe's first Euro 4 diesel (from 2002-on), which did 70mpg and cost pennies to tax.
For a fleet manager, then, the Astra had a lot going for it, but private buyers took some convincing. Those that did buy one were rewarded by a car that was a whole lot better than it was outwardly perceived. 
Indeed, time has shown that the Astra G was actually a far better engineered car than the Ford Focus and Volkswagen Golf in terms of mechanical longevity, while the galvanised body also meant they lasted well. Even now, the only place you're likely to see rust on an Astra G is in the rear wheelarches, and it's not structural. The only structural rot will most likely be in the mild steel front subframe, which is the biggest killer of these.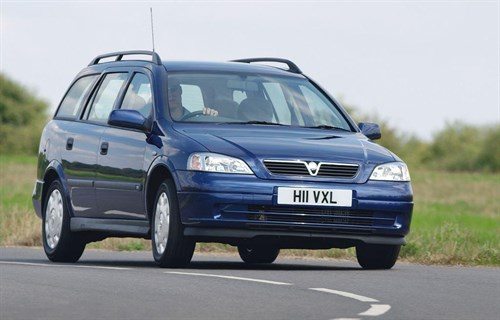 Mechanically, they're as tough as the proverbial old boots. Whichever engine you go for, they're all dutifully reliable, with the Isuzu-sourced diesel often good for over 200,000 miles, or more than that if you can make the gearbox go the distance. The 1.6 8v unit is also a hardy beast, prone to the odd head gasket failure, but simplicity itself to work on and maintain – one of the few 'modern' cars that you can still keep going with a Haynes manual and some basic hand tools. For the budget motorist, there are few better choices. 
And that reliability and simplicity has meant that the Astra G has won itself a good many fans over the years, coupled to the fact that it's now very much in the 'cheap and disposable' price bracket. 
That, in turn, will whittle down the surviving numbers at quite a rapid rate. How often do you see the once ubiquitous Astra Mk3 these days, for example? And as for the Mk2…?
A future classic? Well, the GSi turbo models already have an enthusiast following, but the more workaday models still have a long way to go. If you can find a good one now and preserve it, you may well be sitting on a real future rarity. And for a car that was once the 20th best-selling car in the world, that's actually quite sad…
Comments
Author

Craig Cheetham
Latest
Compare classic car insurance quotes and buy online. A friendly service offering access to a range of policies and benefits.

Get a quote