Future Classic Friday: Vauxhall VX220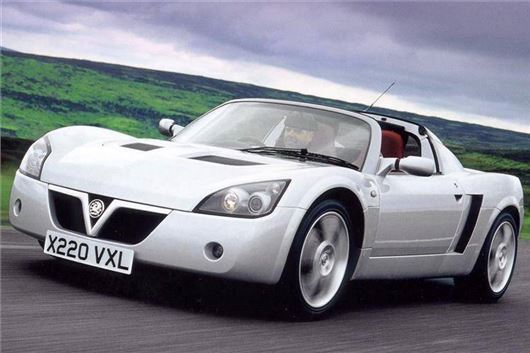 Published 06 July 2018
Vauxhall isn't a name synonymous with racy sports cars, but the year 2000 VX220 was part of a collaboration with Lotus that was supposed to change all that.
It was a project that began during General Motors' brief tenure of the Norfolk-based sports car maker, and continued beyond that due to sister brand Opel's determination to revive the iconic Speedster name and inject a bit of life into the brand's somewhat dowdy image.
And that it did. Built at Hethel alongside the Elise, it shared the Elise's stiff, aluminium chassis tub and most steering and suspension components, but was married to Vauxhall's own 2.2-litre direct-injection four pot. 
The key differences were a wider track and a slightly longer wheelbase, aimed at making the VX220 a bit softer and more manageable for the less 'intense' driver. It also got a driver's airbag and ABS. After all, GM was a company with corporate responsiblilty, and as quite a few motoring journalists discovered when Vauxhall chucked a turbocharged VXR engine at it, the VX220 was also quite an easy car to crash.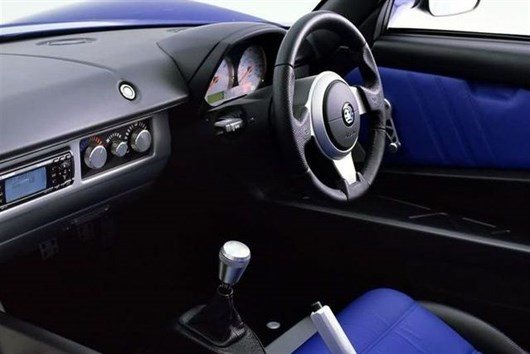 It was a terrific drive - 0-60 in 5.6 seconds, a burbly exhaust note and a wonderfully communicative chassis. All coupled to heavy, non-assisted but beautifully direct steering made it an aboslute joy to press on with, and (whisper it), the fact it was just that little bit softer made it a bit more enjoyable than the Elise to drive in most circumstances. It was, by and large, easier to live with.
But not that easy. Practicality is next to useless. Although there's a half-decent luggage compartment upfront, getting in and out requires a certain level of agility (especially if you want to do it with grace). It's far easier with the roof off, but even then you have to clamber over the high side sills and dump yourself unceremonoiously into its bucket seat. 
Despite its brilliance, and the universal horn-tooting of the UK's motoring media, the Vauxhall badge was a bit of a sticking point. Sports car fans didn't want a Vauxhall, and Vauxhall fans didn't want a sports car - a stalemate that meant the VX never sold in as good numbers as it deserved to, for it was a terrific car.
Vauxhall tried to redress the balance a bit in 2003, by adding a turbocharged engine to the mix. It shaved 1.2 seconds off the already rapid 0-60 times and taught many an inexperienced pilot of the dangers of turbo lag mid-bend. On a greasy road, it was all too easy to send a VX220 turbo careening off into the undergrowth, but that made it more fun for the experienced hand. It was twitchy, but wonderfully controllable. 
In 2004, the 2.2-litre engine was ditched completely and the VX220 given its swansong in the form of the VXR Turbo - the car with which Vauxhall launched its performance VXR brand. Spot them by their bigger spoilers and black alloys. 
Today, then, the VX220 represents a terrific value 'proper' sports car. Expect to pay around 20% less than the equivalent Elise, with prices for the least desirable 2.2-litre models starting at £5k, or £7500 for a half decent one. They don't rust, thanks to that aluminium chassis and glassfibre panels, but there are a few caveats.
Bodywork damage is hideously expensive to put right - a cracked fibreglass panel might not be an issue for a track car, but if you want one to show then you're looking at specialist repairs. Otherwise, just crack out the gaffer tape and enjoy the discount.
Otherwise, the biggest concern is the timing chain on 2.2-litre models. It's made out of something that has the internal composition of string and chocolate and is a very common failure point on the Vauxhall 2.2-litre direct injection unit, which is why most 2.2-litre Vectras and Signums have already been scrapped. At the merest hint of timing chain rattle, run for the hills.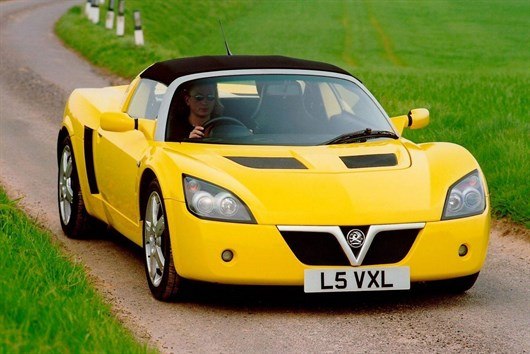 Buy a turbo, though, and you'll have a lightning quick, stylish and thoroughly enjoyable British-built classic that won't remain this affordable for long. Now is the time to strike.
Comments
Author

Craig Cheetham
Latest