Future Classic Friday: MG ZT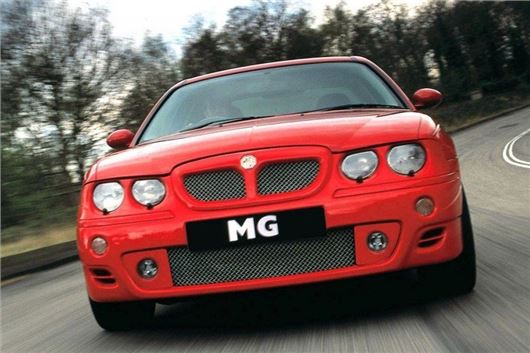 Published 08 June 2018
When it comes to making cars look good, former MG Rover design director, Peter Stevens, knows a thing or two. After all, he's the man behind icons such as the McLaren F1 and Lotus Esprit X180 (the lovely, rounded 1987 facelift).
In 2000, though, Stevens was presented with one of his biggest challenges ever – to create a range of sporting saloons based on Rover's car range, on a piecemeal budget, and to get them into showrooms in months rather than the usual years set aside by manufacturers for product development.
Admittedly, the base cars were already there, but the speed with which the design and engineering teams within the newly independent MG Rover organisation worked was astonishing. The new Z cars were to be the company's last gasp attempt at survival, and although they were flawed – in some cases quite badly – they were also a marketing masterstroke. Without the ZR, ZS and ZT, MG Rover would have been dead long before the company's eventual demise in 2005.
The man leading the charge was product development director Rob Oldaker, who was freed from the shackles of Rover's former owner BMW's decree that the brand shouldn't make 'sporting saloons'. Between them, Stevens, Oldaker and a committed team of designers, engineers and marketeers set upon on giving MG Rover its great white hope – a range of cars that would keep it afloat and attract investment.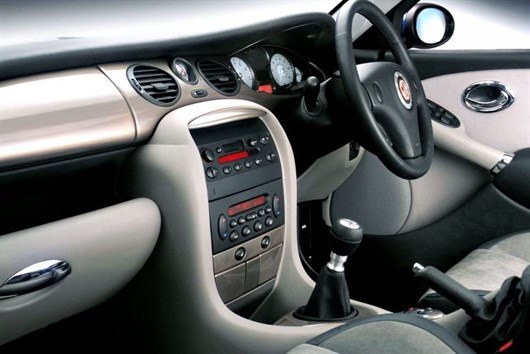 Insiders at the time said it was the most dynamic period that the company spun-off from British Leyland, Austin Rover or whatever it was called that week had ever seen. There was no time for committees, indecision, refining and re-refining ideas and sitting around arguing in focus groups. The cars needed to be on the market yesterday, should MG Rover have any hope of attracting the foreign investment it so desperately needed.
The Z cars could have been awful, and people would have forgiven them, too – silk purses and all that. But they weren't. Indeed, they were brilliant. MG Rover knew this too, with a famously unapologetic ad campaign that celebrated the cars' beefy performance and race-bred handling.
In some respects, the ZT was the most incongruous of the three. Based upon the genteel Rover 75, a beautiful car renowned for its ride quality and refinement, the MG model stripped away its two biggest virtues. It was no longer refined, nor did it have a supple ride. Add in the fact that Richard Woolley's delicate lines, which defined the 75, had been given a dose of steroids and body-coloured adornments to cover up most of the chrome and it really shouldn't have worked – it was too far away from the car on which it was based, like a pensioner in a gangsta sweatsuit. Yet it did.
Buried deep in the company's DNA were cars such as the Rover SD1 Vitesse and MG RV8 – cars that mixed muscle with tradition – and that was more than enough for the ZT to get away with it. The fact it was also a truly terrific car to drive was a bonus – especially if you opted for the V6-engined 190 variant, which used different cam timing and throttle settings to differentiate it from the more refined V6 in the 75.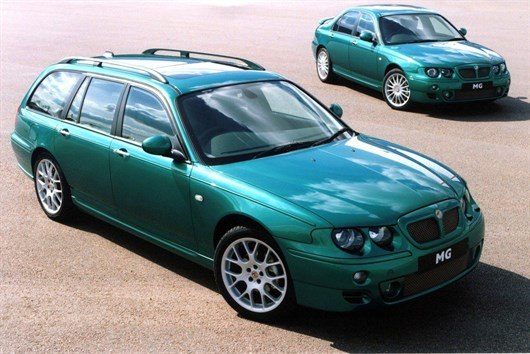 There were other variants, too, of course. A detuned 160 V6 built to a price-point, the excellent ZT 180 Sports Auto and the ZT 135 CDTi, which appeared a year after launch. There was also the 1.8-litre ZT 120, which offered the superb handling of the more powerful models but was all mouth and no trousers – unsurprisingly, it wasn't popular, although the 1.8-litre K-series was given a turbocharger in 2003 to turn up the wick a bit, replacing the 160 V6 in the process.
An estate model (named ZT-T) also came along in 2002, while in 2003 MG launched the ludicrous ZT 260, with a rear-wheel-drive powertrain and V8 Ford Mustang engine, fuelling rumours that, by now, MG Rover's engineers knew the writing was on the wall and were just having a bit of fun to show potential future employers what they could do. And fun it was – but utterly irrelevant in a market moving more and more towards low emissions and fleet customers.
An indifferent facelift came along in 2004, but by then it was too late – there was no money left in the bank, and MG Rover's hopes kept being dashed by successive failed negotiations with government and overseas investors.
Among all the financial chaos and media battering, though, the ZT was a real shining light. A performance interpretation of what was Rover's best ever car, refined into the muscle car variant that would no doubt have been in Rover's own portfolio were it not for the BMW tie-in that financed it. If you haven't driven one, prepare to be blown away by its prodigious grip and the sharpness of its steering – the only front-wheel-drive car of the era that handles better than it is its baby sister, the ZS, which is an even greater drivers' car but one that's far flakier in terms of fit and finish.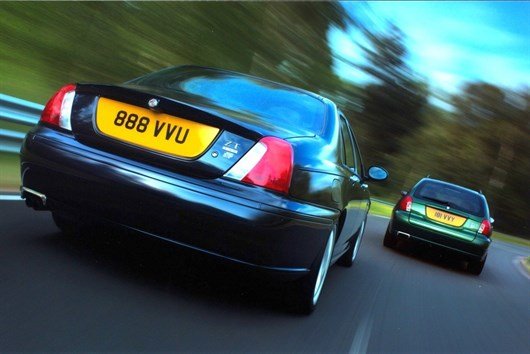 The ZT's status as a future classic isn't in question – already, good ones are going up in value and we're starting to see early ones being restored. They're 17-years-old, after all. But you can also still pick one up for peanuts – a 190 for below £1000 is an entirely viable prospect if you're prepared to take the risk of buying privately or in an online auction. Indeed, prices are all over the place, with dealers asking upwards of £5k for the best examples, and if you're looking for a car to keep for a long time, it's probably a reasonable investment to do it that way.
A cheap one is probably more fun, though, as you can enjoy it without fear of ruining it, and probably get all your money back at the end. A true performance bargain, and a guaranteed classic of the future.
Comments
Author

Craig Cheetham
Latest
Compare classic car insurance quotes and buy online. A friendly service offering access to a range of policies and benefits.

Get a quote