Future Classic Friday: Land Rover Discovery 2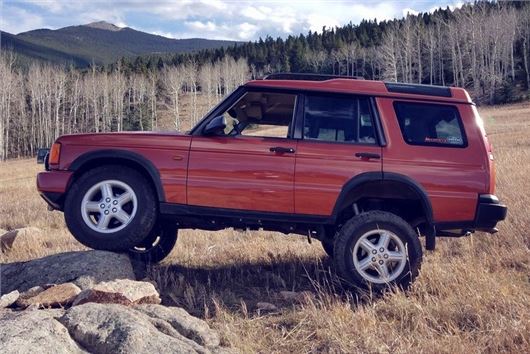 Published 25 June 2018
Believe it or not, the Land Rover Discovery 2 celebrates its 20thbirthday this year. It was introduced at the 1998 British International Motor Show at the NEC - last truly great British show. 
Alongside the Rover 75, Vauxhall Astra and Jaguar S-Type, the Discovery 2 was one of four major British-built cars to be exhibited in Birmingham, and was pitched by Land Rover as a completely new vehicle.
It wasn't, of course, as there wasn't the development money available to do it properly, but it was certainly much more than just a facelift.
The Disco 2 ushered in several styling changes, though the basic architecture remained the same. The rear chassis and body were lengthened, though, to accommodate forward-facing rear seats, although the seven-seat option could only be specified with air suspension – the coil-sprung set-up was never type approved for rear passengers, as Land Rover's engineers suspected the handling could be compromised.
Air sprung models, from GS-spec upwards, also came with a new development called Active Cornering Enhancement (ACE), which was an electronically controlled fluid-based set up that worked in the way of an anti-roll bar, but with far less body roll. When it worked, it was brilliant, meaning the Discovery 2 could be cornered with gusto.
It was a handsome machine, very similar in profile to the Discovery 1, but with chunkier styling details, a bold front end, larger headlamps and orange marker lamps to comply with US Federal legislation, while the rear lamp clusters were larger and unique to the Discovery, unlike the Austin Maestro van tail lights fitted to its predecessor.
It was also much plusher inside, with a brand new dash, a far more logically placed stereo and significantly improved fabrics, while the flagship ES model was brilliantly appointed, with Connolly leather, twin sunroofs, a CD multi-changer and electronic climate control – these were big things back in 1998.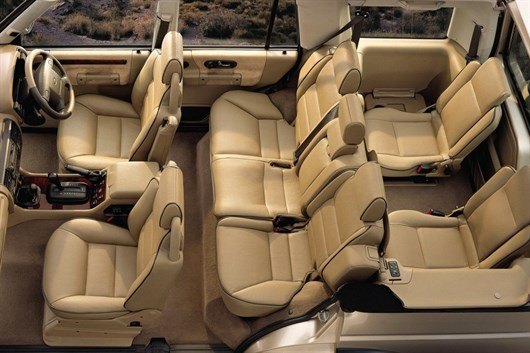 Rounding things off was Land Rover's newly developed Td5 engine – a 136bhp five-cylinder unit that was much quieter and more refined than the 300 TDI that preceded it. Land Rover purists were somewhat sceptical about the electronically-controlled unit, though, as such witchcraft had never been used in one of the company's models before. Luckily, the old Rover V8 engine was also an option, but only if you had deep pockets.
The Disco 2 was well-received by the media and public alike, as a much more upmarket vehicle than its predecessor and one that was much better to drive. And fears around its mechanical longevity were unfounded – if anything, the engine is one of the things on a Discovery 2 that's least likely to break. It's not immune from failure, though, with blown head gaskets and cracked cylinder heads being the most common faults.
Other things that go wrong? Well, sadly the Discovery 2's copybook was blotted fairly early on, with no less than 14 recalls ranging from power steering pipes to chassis mounts.
Land Rover also managed to do the impossible, by completely reversing the corrosion pattern of the Discovery 1. Whereas early Discos suffered from terrible bodyshell corrosion, with inner arches, sills, boot floors and body mountings failing with alarming regularity, the Discovery 2's bodywork holds up brilliantly to age. By contrast however, the separate steel chassis, which was as tough as the proverbial old boots on a Disco 1, manages to eat itself from the inside out – there really are some alarming corrosion issues with Discovery 2s, so ensure that any prospective purchase has either been properly protected or properly repaired.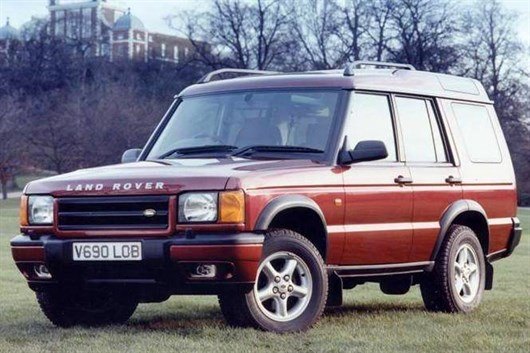 Otherwise, electrical faults are rife, though usually just irritating rather than debilitating, and cars fitted with the ACE system are prone to fluid leaks from the control unit. Air suspension is troublesome, too, leading many a Discovery to suffer from rear end collapse. This, though, is usually less catastrophic than it looks. Many have since been converted to a simpler coil sprung set-up, but remember, the rearmost seats in seven-seaters aren't type-approved in such circumstances and your insurer might not be too happy about that.
Today, the Discovery 2 is still a great truck. Yes, it's not the most dependable, nor is it the best screwed together, but it's generally easy to fix. And that's a good thing, as you'll be doing that a lot.
A facelift appeared after four years, bringing the front end styling and headlights in line with the L322 Range Rover, along with some freshening up of the interior. These later models are still popular, but lack the classic simplicity of the 1998 design.
Prices are cheaper now than they ever have been or will be in the future - £500 is enough to get you a bit of a shed, while £1200-upwards is the going rate for something half usable. Spend between £2000 and £3000 and you can get a lovely one, but check that back end for rot…
Comments
Author

Craig Cheetham
Latest