Future Classic Friday: Renault Megane RenaultSport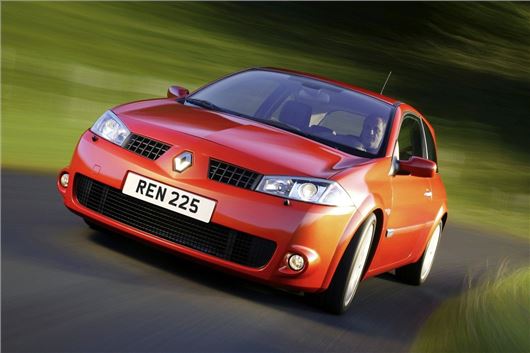 Published 11 May 2018
The northern French harbour town of Dieppe has some pretty special motoring associations, despite being – in parts – a run-down industrial port.
As well as being the home to the ill-fated but wonderfully quirky Matra brand, it was also the founding home for the iconic Alpine sports car brand, as well as Renault's Renault Sport rally and F1 teams. The Normandy town has petrol running through its veins.
Renault Sport was founded in 1976 as a merger between Alpine and Gordini, before evolving into RenaultSport Technologies in 2002, which coincided with the first RenaultSport badged car, the Clio 172.
The hot Clio was a terrific little car that delivered on so many levels – great to drive, devilishly quick, stunning to look at and extremely affordable, it's no surprise that it fast became one of the most sought-after pocket rockets on the market. It's little surprise, then, that the RenaultSport version of the larger Megane was eagerly anticipated.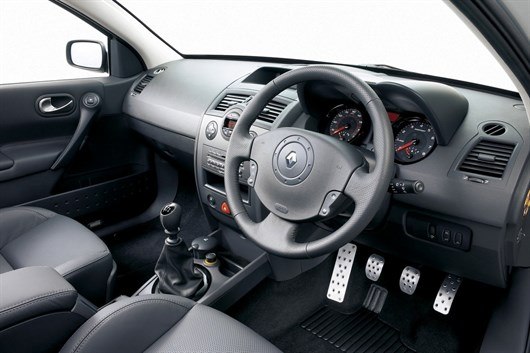 It finally arrived in 2004, 15 months after the Megane hatchback on which it was based went on sale. Known as the Megane RenaultSport 225, it had a 2.0-litre turbocharged engine developing 225PS (there's a surprise).
As well as some racy exterior adornments, including a deep front splitter, rear spoiler and Anthracite coloured alloy wheels, the Megane RenaultSport also got race-inspired dials that matched the blue of the Renault F1 team, along with smart leather and Alcantara sports seats, push-button start and a race-bred steering wheel with red 'dead centre' marker.
In performance terms, it didn't disappoint – 0-60mph in 6.0 seconds, a top speed of 150mph and a twin-scroll turbocharger to minimise lag meant progressive and eager power delivery, though some critics at the time said it was a bit too soft. It may have had the edge on a contemporary Golf GTi, but Renault had become a victim of its own success, and keen hot hatch enthusiasts wanted something a little edgier, in the vein of the Clio 172.
They didn't have long to wait, though. By the end of 2004, the RenaultSport 225 Cup had appeared, to celebrate Renault's F1 success. The Cup was lighter thanks to the removal of some luxury equipment, but critically it also had stiffened suspension, firmer spring rates, fatter tyres and quicker steering, along with larger drilled brake discs. Then came the even more driver-focused Trophy. It was everything that enthusiasts wanted and more…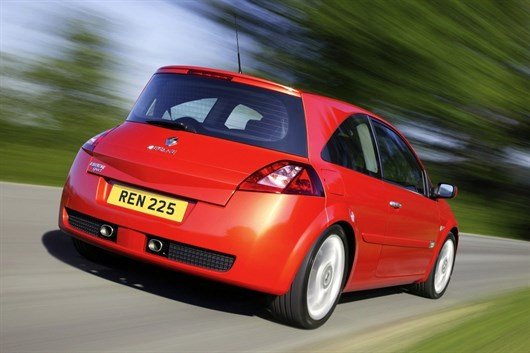 But that didn't stop Renault evolving the Megane further. To celebrate its 2005 drivers' and manufacturers' F1 titles, it introduced an even more extreme variant. The 230 Formula One R26, named after the R26 F1 car. With 230PS (there's a theme developing here), it was marginally but noticeably quicker than the 225, while the Cup chassis was further developed with even stiffer dampers, Brembo brakes and sharper steering. Other enhancements included a sports exhaust system, Recaro seats and a numbered plaque.
If anything, the next RS was a disappointment by comparison, as it swapped petrol for diesel. It wasn't the edgy enthusiasts' car that the 'proper' RS models were, but it satisfied a fleet-precipitated market demand, with a 175PS diesel engine and optional 'Cup' chassis. Don't get us wrong – it was a decent steer, especially with the Cup chassis – but while it made sense as a new car, it'll never have the same classic kudos.
By contrast, the final evolution of the first generation Megane RenaultSport was the 230 R26.R, which was a proper track car – 123kg lighter, with no rear seats and six-point harnesses. It's amazing, but also pretty difficult to live with, and one for serious collectors only.
For the everyday enthusiast, any less extreme example is a great hot hatch and potential future classic – prices start from around £2000, and you should look for a standard model that hasn't fallen into the hands of those who wrongly think they can 'improve' on what Dieppe intended. Electrical gremlins aside, they're generally pretty reliable, too, at least in petrol flavour.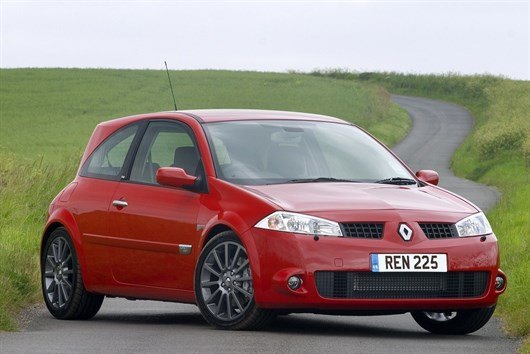 A hot Renault will always be a niche buy compared to a Ford or a Volkswagen, where the following is generally much bigger, but that also means cars are often owned by the more discerning enthusiast, while the motorsport heritage adds further to its classic credentials. 
Comments
Author

Craig Cheetham
Latest
Compare classic car insurance quotes and buy online. A friendly service offering access to a range of policies and benefits.

Get a quote