Future Classic Friday: Fiat Panda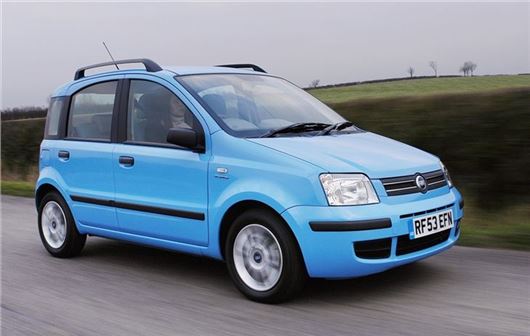 Published 13 April 2018
Italians are great at certain things. Food, wine and football, naturally, but also small cars – it's hard to think of a small Italian car that was ever anything but entertaining to drive and brimming with character.
For Fiat, they're bread and butter, and back in the early 2000s the company was in trouble. The Punto was growing up and becoming more mature, the Seicento was a rebodied version of the ancient Cinquecento, and consumer tastes in city cars were changing.
No longer would a small and tinny three-door fit the bill, as urban dwellers craved cars that had more in the way of practicality and better road manners. Plus, the company was facing financial strife.
Its great white hope was to bring back an old favourite in the form of the Panda, a car not sold in the UK since 1994. In other markets, it was still in production right up until 2003 as a budget model, but for European tastes the Postman Pat styling and corrugated metal interior weren't ever going to cut it.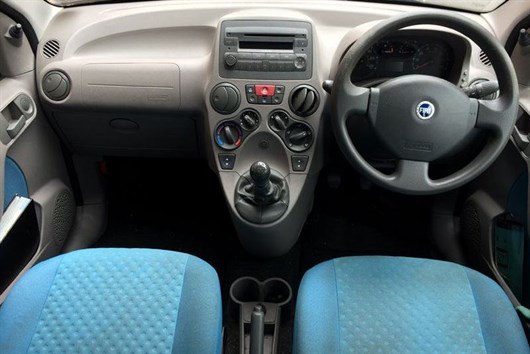 The new Panda, then, had a job to do. Not only did it have to be practical and refined, but it also had to retain the same basic charms as its older namesake, including a low price tag.
The production Panda was revealed at the 2003 Geneva Motor Show to great acclaim, as a replacement for both the Seicento and the old Panda across all markets. The styling was an instant hit, taking the upright, bulbous glass area that defined the oddball Mutipla, but in a far more conventionally styled body.
The press launch was in Rome – hardly a city designed for high speed motoring, but in the cut and thrust of Italy's most manic traffic systems, it came into its own, with willing, free-revving engines, great visibility and sharp steering giving it the ability to nip in and out of commuter chaos with consummate ease.
We were there, and it was instantly obvious that Fiat had created an urban runabout that was perfect for the job. It was useful, too, with the tall body allowing reasonable head and legroom for rear seat passengers. The boot was compact, but with the seats down the load area was better than most rivals. It was a superb city car, period.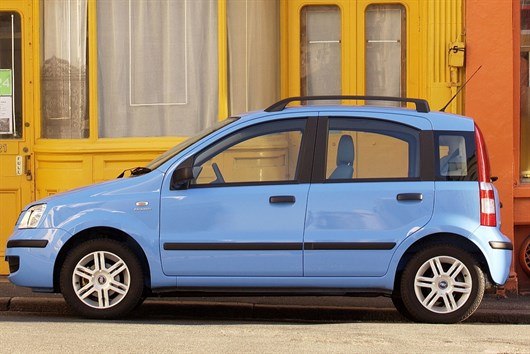 Yet out on the open road, the Panda was an equally pliable companion. Sure, it was a bit thrashy at speed, but the ride was supple, the steering well-weighted and the cabin surprisingly well insulated from road noise, while the cheery interior had a nice balance of simplicity and quality.
Fiat found it had a hit on its hands, with over 400,000 new Pandas finding homes in the first year of production, and a run of over 2.1 million by the time it was succeeded in 2012.
Among those 2.1 million were some gems. The 1.3 Multijet diesel, which allowed miserly motorists to frequently achieve in excess of 80mpg, the Panda Cross, which aped the image of the old Panda Sisley 4x4, but with additional body cladding for extra off-road fun, and the wonderful Panda 100hp, which did exactly what it said on the tin, by putting a decent amount of power into such a small car. It was a warm hatch rather than a hot one, with 0-60 in 9.5 seconds, but it was cute and terrific to drive, especially if you specified the optional 'Pandamonium Pack' which came with sexy red brake callipers and stiffer dampers.
There were oddballs, too, in true Fiat Panda style. The orange and white Panda Alessi, named after the fashion brand and launched at the London Ideal Home show in 2006 being one.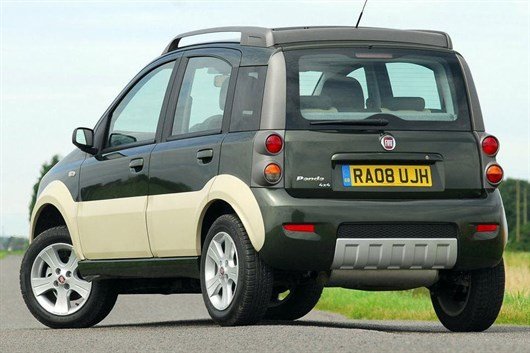 UK buyers sadly never got to experience the pure joy of the Pandavan, but venture into any Italian city and you'll see them everywhere – after all, it was only 600 Euros more expensive than the Piaggio Ape, and that only had three wheels.
Realistically, of course, the 2003-on Panda is still a bit new to be a true classic, but there are certain models that are bound to go on to be loved an adored. The 100hp is the obvious choice, with the Panda Cross 4x4 a close second, and the Alessi if you're not shy and retiring.
For us, though, a base model in solid yellow with grey plastic bumpers is the one to look out for. A true city car, and one that will become a rare survivor. Pick one up now for under a grand and look after it. After all, original Pandas are already quite collectable, and as for the original 500… The Panda is probably closer to that in purpose than the retro model that bore its name. 
Comments
Author

Craig Cheetham
Latest
Compare classic car insurance quotes and buy online. A friendly service offering access to a range of policies and benefits.

Get a quote