Future Classic Friday: Daihatsu Copen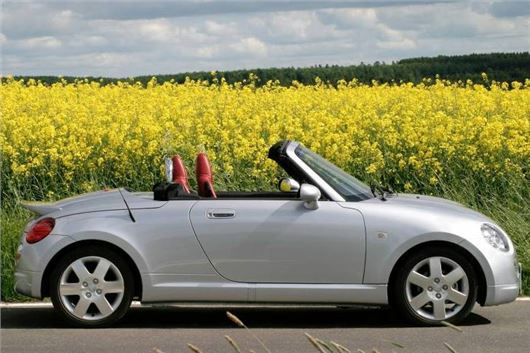 Published 02 March 2018
Folding hardtops were all the rage in the early 2000s, after the Mercedes-Benz SLK proved to the world that convertibles needn't be draughty and leaky in the months where sunshine was less than forthcoming.
The concept came to the masses shortly after, with models such as the Peugeot 206CC, Nissan Micra C+C and Vauxhall Tigra, but if you wanted really accessible top-down fun, there was an even cheaper option.
Launched in 2003, the Daihatsu Copen was a Japanese Kei-car - suitable for urban use where taxation rules dictated it needed to be less than four metres long and have an engine no bigger than 700cc.
The characterful Copen ticked both boxes - it was micro-car small, with a 659cc turbocharged engine developing 67bhp. Sure, it wasn't a ball of fire, but for £12k, it was a cool, cuddly and cute companion, with a sophisticated electric folding roof mechanism.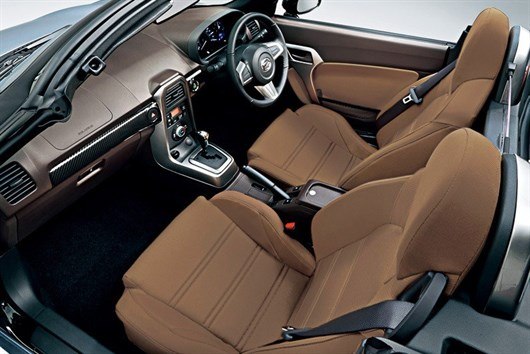 It was a hoot to drive, too, with Mini-like handling from its wheel-at-each-corner platform and a surprisingly vivacious power delivery, while the cramped cabin at least provided a comfortable, low-slung driving position.
Sold as very much a niche car, Daihatsu shifted 2200 Copens in the UK between 2003 and 2009 - more than it expected. Of those, over 1700 are known to survive, proving that the majority of people who bought one cherished it. Relaibility was a given, too, with the Toyota-sourced mechanical components proving to be as dependable as you'd expect from the Far East.
Indeed, the only thing that tends to eat away at them, quite literally, is rust. The Copen was a car designed for the Japanese domestic market, where rustproofing wasn't applied with salted roads in mind, so if you're in the market for one, check out the floorpans and rear of the sills, as this is where rot tends to manifest itself.
Otherwise, the Copen is a largely dependable little toy. Massively impractical, no good on motorways and with a somewhat outdated cabin layout, but nevertheless cheerful and loveable.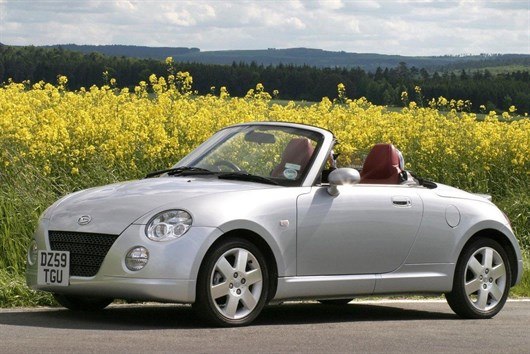 In 2007, the Copen was blessed with a 1.3-litre four-cylinder engine with variable valve timing, the same unit that was fitted to the Toyota Yaris and Daihatsu Sirion. It improved the 0-60 time from 11.7 seconds to 9.5 seconds, as well as giving better fuel economy (47mpg vs 44mpg).
For cross-country driving, the 1.3-litre cars are probably best - they start to feel like a genuine sports car, and the handling is perfectly up to the job. But in terms of character, they lose something to the earlier 659cc cars, which rewarded you with a cheeky chirrup from the induction system if you planted your right foot. Around town, they're a barrel of laughs.
Today, you can pick up an early Copen for as little as £1000, and if you want a really nice one, £2000 will more than do the job. Yes, they're small and stupidly impractical, but if you want a leftfield alternative to a Mazda MX-5 or MGF, they're great fun. Plus, they very rarely leak...
Comments
Author

Craig Cheetham
Latest