Happy Birthday: Nissan Bluebird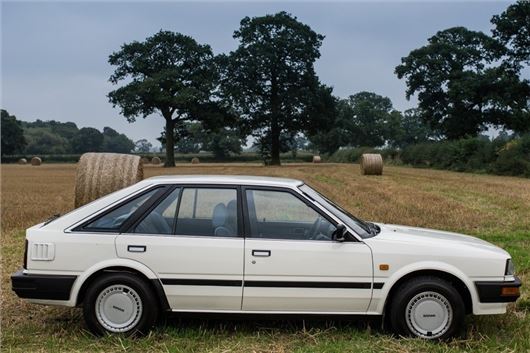 Published 19 August 2016
My dad always used to tell me that if you wanted to know a good car, there were two types of people you should ask. Banger racers, or taxi drivers. Both would know instinctively if a car was built to last or not.
And that's all you really need to know about the Nissan Bluebird T12, for it was a car that was a huge hit with both, thanks to its inherent ability to survive the worst possible abuse you could throw at a car and still manage to keep on plugging.
Of course, being popular with minicab drivers and the banger boys means that the Bluebird is now a rare old beast, but that's a fairly recent development, as up until recently they were fairly prevalent despite being over a quarter of a century old.
Aside from durability, the Bluebird didn't appear to have a huge amount going for it. The styling was bland, the handling indifferent and the performance anywhere between barely adequate and insipid, Turbo ZX models notwithstanding. These were rapid, but practically undriveable.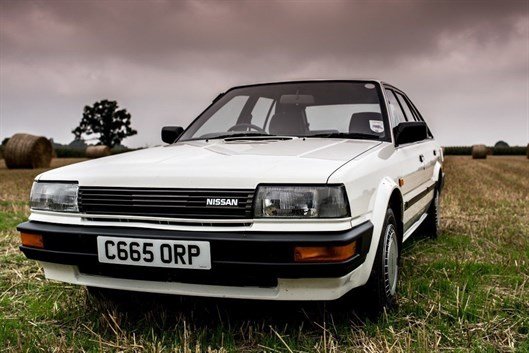 Meanwhile, the normally-aspirated diesel Bluebird was, for years, the slowest car in its class, with a 0-60 time of 23.0 seconds, but to judge it on that alone would be to do it a disservice, as they were good for seven figure mileages.... if you could find the time to actually get there.
The car had a few other saving graces, too. A dual trip meter to make life easier for the business driver, and reclining rear seats to make life more fun for those in the back, presumably so they could have a snooze while the driver aimed for the magic 60 before his private hire licence expired. The boot was massive, too. As, indeed, was the rest of the interior.
So while the Bluebird may not be remembered as the ultimate classic of its era, it should be thought of as at least worthy. It was not, by any account, a bad car. And in many ways it was an extremely good one.
Where it was critically important, though, was in establishing Nissan as a major British car manufacturer. Today, the Nissan plant in Sunderland makes more cars than any other vehicle factory in the UK, and that includes 'home-grown' names such as Jaguar, Land Rover and Vauxhall. The Bluebird was the very first Nissan to roll off the production line in Tyne and Wear, with the initial batch of UK-made cars being delivered to customers in August 1986. You can identify them, apparently, by their Triplex windows – a sure sign that they came off the UK production line and not the sister pant in Japan, from where the remaining T12s were imported.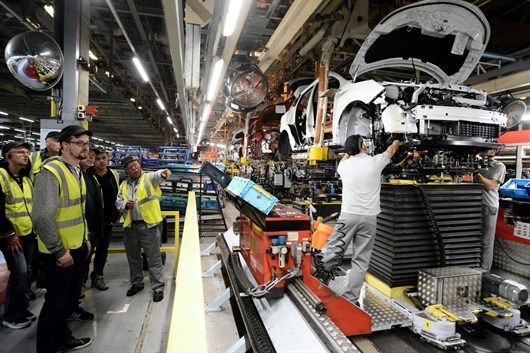 Nissan's Sunderland plant is one of the most productive in Europe. 
Between 1986 and 1990, just over 180,000 Bluebirds were produced in the UK. And the reason they were so damned solid and reliable was because the UK needed to prove itself to Nissan's global paymasters, who were capable of throwing up a factory anywhere in the world. The quality had to be the absolute best, and the fact that, 30 years on, there are still several rot-free Bluebirds trundling around (some of them still just a few tenths shy of 60mph) proves that the British-built Nissan was absolutely spot on.
So much so, in fact, that Nissan today has its European engineering headquarters and main European design studios in the UK as well. The Bluebird proved to the Japanese that, although they had beaten the British at their own game through the Seventies and Eighties, when it came to the crunch we could still be the best industrial nation in the world.
And that, more than any other reason, is why we should charge our glasses and drink a toast to the unassuming Bluebird on its 30th birthday. One of the best cars that nobody ever really knew about. Happy Birthday Bluey!
Comments
Author

Craig Cheetham
Latest