A Grand Monday: Audi 80, £595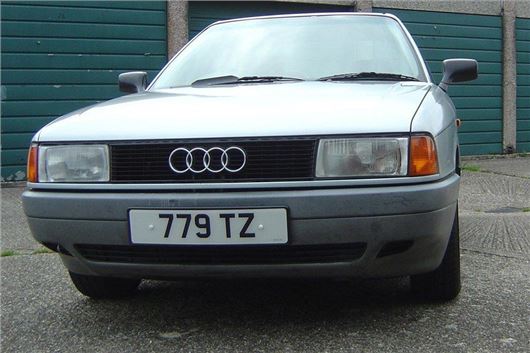 Published 07 December 2015
Here's a car that needs to be bought - and quick. It's a 1990 Audi 80 2.0E for £595. It's clean, tidy, comes with plenty of history and has been well looked after.
Finished in silver it has black bumpers and comes fitted with power steering, sunroof and tinted glass. The 1984cc four-cylinder petrol is tough and reliable and has been well looked after. It's mated to a five-speed manual gearbox so 30mpg should be easily achievable.
These cars were galvanized at the factory so there shouldn't be any rust to worry about and this one's been garaged for most of its life. The car comes with a complete service history and plenty of paperwork, including an owner's manual. There's also a face-off Sony radio/CD player, six original keys and a Haynes manual. Inside, the light grey carpets and herringbone pattern fabric seats look to be in good condition.
There are a couple of catches, though. First up is the mileage - 220k may put some people off. But, given the service record, we'd buy it and start aiming for that magic 300k mark. But only if you can over come what the vendor says are 'periodic distributor problems'. The advert says these are, 'easily managed by mechanic/enthusiast but not by me.'
If you're good with the spanners, you can probably sort this fault. In which case you'll have one of the tidiest Audi 80s around to enjoy.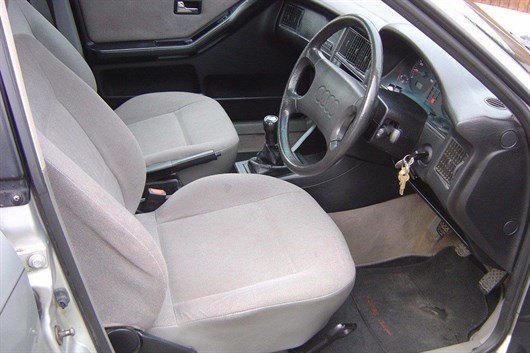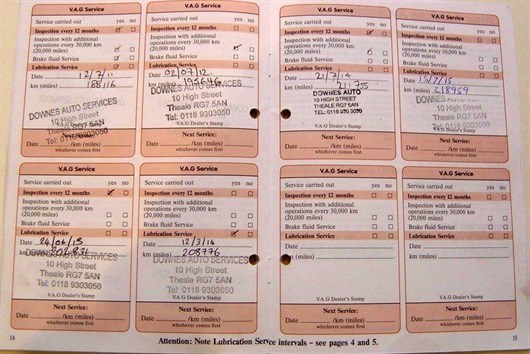 Comments
Author

Keith Moody
Latest