Twenty years young - is the Ford Mondeo a classic?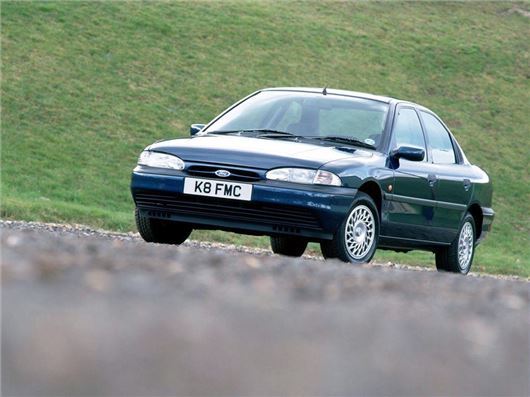 Published 19 August 2013
I seem to be saying it a lot this year, but isn't it amazing how landmark anniversaries of new car launches have a habit of making you look at certain cars in a new light. But really? The Mondeo is 20 years old? How did that happen?
Okay, thanks to the improved longevity and build quality of moderns, cars seem to be taking longer to age these days, so I'll forgive you for looking at the original Ford Mondeo, and never even considering using the word 'classic'. After all, it was launched in 1993, when vehicle styling was going through one of its more unadventurous phases.
But I still vividly remember the excitement that surrounded the launch of Ford's hugely important mid-liner. It was a staightforward replacement of the Sierra - a car which celebrated its 30th birthday last year - and was all-new from they tyres up. And in many ways, it was diametrically-opposed to the car that it replaced, and more than anything, the Mondeo was an object lesson in a car company learning from its past mistakes.
But what mistakes, I hear you ask? It's clear that the Mondeo's inoffensive and derivative styling was a lingering consequnece of the Sierra's avantgarde aerodynamics of a decade previous - because that car sold slowly from launch, and buyers took years to grow into it. And as manufacturer used to building number one sellers, this would never do - leave visual progress to the likes of Citroen...
But while the Sierra floundered during the mid-1980s, the Escort and Fiesta took up the strain, with the former becoming the UK's best seller. Problem was that when these two cars were replaced, in 1989 and 1990, their inoffensive styling also underpinned cost-constrained engineering... and they were panned in the media for being sub-standard, the 1990 Escort especially so. Sales held up, of course in the UK, but this victory for the accountants had serious repercussions on European sales where Ford lost ground.
The 1993 Mondeo was the answer to the poor performing Escort and Fiesta. Whereas these cars were poor to drive and powered by archaic carry-over drivetrains, Ford ensured that the Mondeo boasted state-of-the-art double overhead-cam engines and class-leading suspension set-ups. Being new from the ground up, the Mondeo was expensive to develop, costing the company a cool $4bn (compare that with the 1995 Rover 200's development budget of £250m and you'll get an idea of Ford's expenditure on the Mondeo), and every aspect of it was honed to the nth degree.
Marketing was massive - Jackie Stewart was drafted in to explain the magnificence of Richard Parry-Jones' suspension set-up to enthusiasts, while blanket media bombing took care of the rest. And after years in the doldrums, Ford headed straight to the top of the class with the brilliant Mondeo. Of course, being a mass-market saloon, it soon fell victim to changing buying habits in the UK, so that 1990s Mondeo-man of Blair's Britain has become Cameron's 3-Series professional - but that's another story...
The thing is - could you deservedly call the Mondeo a classic yet? It ticks all the boxes: it was exceptional when new, setting new standards along the way; it's already getting rare; and most importantly, if you can find a nice early 2.0Si, you'll have a car that's great fun to drive and still cheap to run.
What do you think?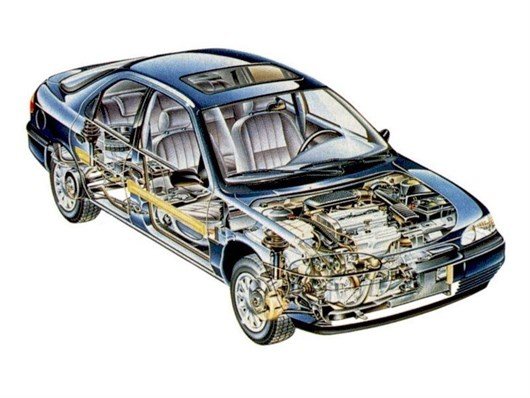 Comments
Author

Keith Adams
Latest