Audi quattro (1983 - 1989)
Last updated 24 April 2013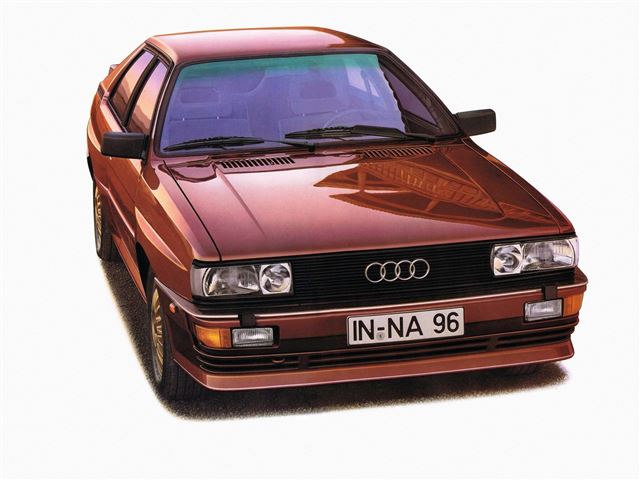 Improved interior (from 1985), right-hand drive. the option of anti-lock brakes
Digital dashboard (from 1985) might be a little off-putting
Updated 1 November 1987
Revised engine fitted Engine enlarged to 2226cc; power and torque outputs unchanged. Compression ratio increased from 7.0:1 to 8.6:1. Smaller turbo fitted, with water cooling. Torsen centre differential...
Introduction
Audi continued to evolve the quattro, and the first signs of a major upgrade programme were launched in the UK in January 1984. The upgraded quattro could be identified by its larger, single-piece headlamps and right-hand drive (finally!) But there were more far-reaching changes under the skin, most notably with the slightly larger 2226cc straight-five. Okay, it wasn't any more powerful, but the upgraded 'five' had a little more torque and was a little less demanding in the service bay.
Also arriving at the first round of tweaks was the digital dashboard, which is an item you're either going to love or hate. Having said that, analogue dials were a no-cost option, and most customers chose to go with the original LED instruments, so it wasn't all bad.
In mid-1984, the quattro was more extensively facelifted - in line with the rest of the Audi B2 saloon and coupe range - so received an updated dashboard with soft touch plastics, and a 'lean back' nose and headlamp treatment that subtly changed the overall appearance of the car. Other improvements included ABS and electronically controlled diffs. But despite that, the basic recipe remained the same throughout the 1980s and drivers continued to love the grippy handling and that warbling five-cylinder soundtrack.
Next: Model Timeline