Top 10: Soft-top classic 4x4s
Land Rover traditionalists aren't the kind of folk likely to be impressed by the Range Rover Evoque Convertible. And yet despite Land Rover's insistence that the soft-top Evoque creates a whole new genre, open-top models make up a decent proportion of the company's back catalogue.
Other manufacturers have also offered 4x4 convertibles over the years; and while most of them were rather more utilitarian than today's Evoque, they managed to combine open-top motoring with go-anywhere ability. Check out some of our favourites... and a couple that leave us baffled.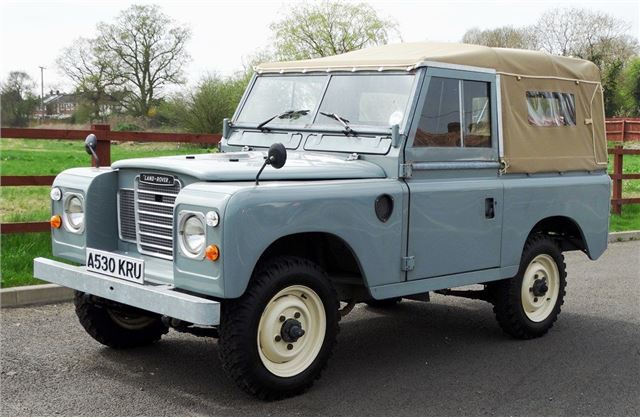 1


Land Rover 'Series'
From the very first Land Rover of 1948 through to the final Series III 37 years later, the Solihull firm offered numerous rag-top versions of its leaf-sprung models. That tradition even continued beyond the 'Series' line-up, with the very last Defender of 2016 being a soft-top version in order to pay homage to the original. Roofless models have been part of Land Rover thinking since the first prototypes began testing, and nowadays any 'Series' Land Rover with a canvas top makes a great summertime classic – as well as being a tough workhorse when the need arises.     
Comments