Top 10: Cars for sale at the Silverstone Classic auction 2017
Silverstone Auctions will offer 137 classic and race cars at one of the world's biggest classic motor racing festival, the Silverstone Classic, which takes place at Silverstone Race Circuit on 28-30 July. The race car sale takes place before the festival on Thursday, 27 July, with road cars going under the hammer over the two days of the Silverstone Classic weekend on 29–30 July. Here are our pick of the lots.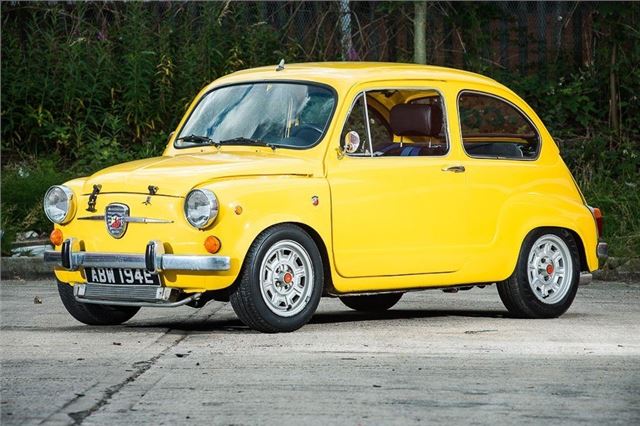 1


1967 Fiat 1000 Abarth TC
Abarth specialised in modifying various cars, but is perhaps best known for its work on Fiats. One of the models they converted in the 1960s was the Fiat 600D. It was highly modified, lightened, and given bigger wheels and tyres. Plus a close-ratio gearbox, racing seats and harnesses, as well as an Abarth-spec 1000cc engine.
This Abarth 1000 was bought by Jay Kay of Jamiroquai in December 2003 and has remained in his collection until now. Supplied by noted Abarth specialists - Middle Barton Garage - the car was then registered AMC 806H. Unfortunately, the logbook for the car was lost and never found which necessitated the car having to be re-registered as ABW 194E for use on the road, the original registration number having been reallocated by the DVLA to another car.
Estimate: £10,000-£12,000
Comments