Top 10: ACA restoration projects
The next classic vehicle sale hosted by Anglia Car Auctions takes place on Saturday, August 22nd – and as usual there's a wide range of makes and models on offer. Interestingly though, there's also a good assortment of tempting-looking restoration projects entered in the sale.
Now could be the ideal time to pick up a project car for the coming winter months, or maybe grab a bargain that needs a little TLC. So take a look at our ten favourite projects that are about to go under the hammer. Then simply head to ClassicCarPrice.com to find out more.
By Paul Guinness, Contributor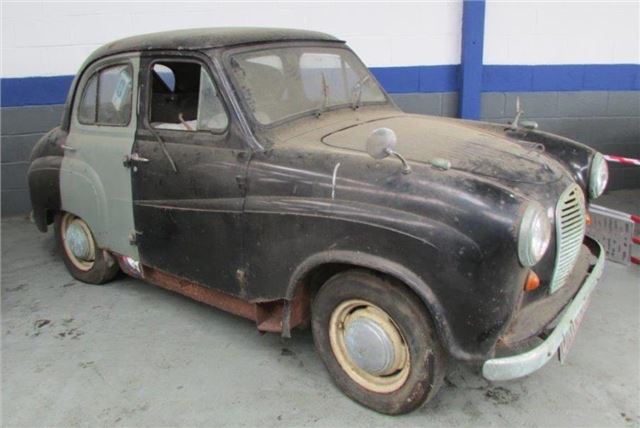 1


When you take a look at the photograph and then find out that this particular Austin A30 has been dry stored since 1972, it's pretty obvious that it needs major work. But with it being offered for sale with no reserve, it might prove to be a great buy for a hands-on enthusiast. This four-door saloon looks to be reasonably complete (it's missing its sills) and comes with both its old-style logbook and current V5C. Let's hope it's not too long before UKN 642 is awakened from its long-term slumber.
For more on current trends, values and upcoming cars, see ClassicCarPrice.com
Comments