NEC Classic Motor Show 2016: Sunday's Top 10 highlights
The NEC Classic Motor Show – held over the weekend of November 11-13 – is bigger and busier than ever, with five halls containing more than 2500 classics of all types, as well as dealer displays, trade stands and more.
On the final day of the show, we check out some of the more unusual highlights and some of the most fascinating models on show. With over a million square feet of floorspace dedicated to classics, there's something for everyone here…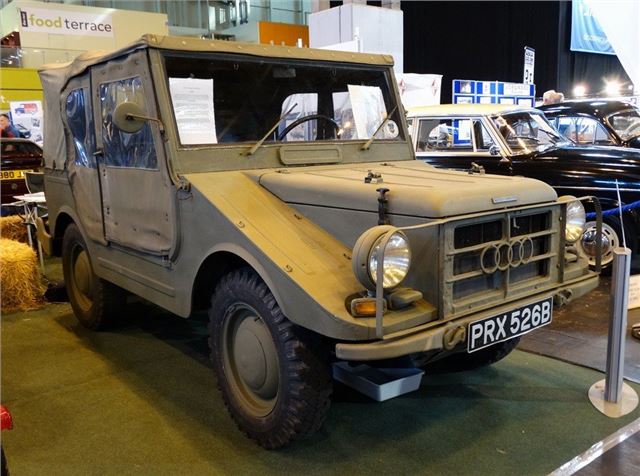 1


DKW Munga
Auto Union was created in the 1930s via the amalgamation of Audi, Horch, DKW and Wanderer, hence its now famous four-ringed badge. But of all the cars at the NEC of Auto Union descent, this one's amongst our favourites: a rather splendid DKW Munga, an off-road utility vehicle produced between 1956 and '68, powered by an 897cc three-cylinder engine. It proved popular with civilian and military buyers alike, with almost 47,000 examples sold. Oh, and in case you're wondering, the name stems from 'Mehrzweck UNiversal Gelandewagen mit Allradantrieb', which translates as 'multi-purpose universal cross-country car with all-wheel drive'.
Comments