Austin A40 Farina (1958 - 1967)
Last updated 24 February 2015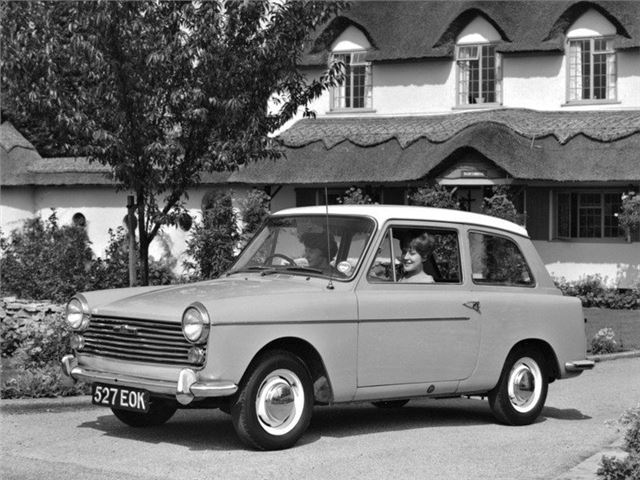 Stylish, practical, good fun, a great entry-level classic
Rust, vague steering and woolly brakes
01-11-1967 The Austin A40 Farina ceased production
Production ceased in November 1967 after approximately 342,000 had been built in the UK (and 67,207 in Italy as the Innocenti A40). The A40 made a niche for itself as a modern looking, good to drive small...
Introduction
Although it is often overlooked in BMC history the Austin A40 is actually a very important car. It marked a turning point in the direction of BMC's design at the time – as it was the first post-War Austin to be styled without input from Dick Burzi, the company's design director. More importantly, it predicted the fashion for employing Italian design houses to style family cars, in this case, Farina.
Initially conceived to replace the ageing A35, the A40 emerged as a crisply styled two-box design that was so smart, a premium could be charged for it, allowing the older car to remain in production. Under the bodywork, the same A-series engine that powered the A35 and all but the earliest Morris Minors was used, and the running gear was utterly conventional despite the daring styling. It used the A35 underpinnings, right down to the questionable hydro-mechanical brakes. When the A40 Farina Mk II was introduced in 1961, it gained all-hydraulic brakes, along with a slightly longer wheelbase and a new grille. A year, the car was fitted with a 1098cc version of the A-series engine, which gave it a little more power – and a clever Countryman version previewed the hatchbacks that would become dominant 15 years later. In Italy, Innocenti went one further and built the A40 with a single-piece tailgate, calling it the Combinata.
Next: Model Timeline
Compare classic car insurance quotes and buy online. A friendly service offering access to a range of policies and benefits.

Get a quote