Top 30: Techno-Classica Essen stars
Our final gallery from the Techno-Classica 2013, and here's a line-up of 30 brilliant cars - all good, bad or ugly, and most definitely our favourites. If you've not been before, this might give you a small sense of the sheer size of this classic motor show.
With a record number of cars, and the largest ever number of visitors, Techno-Classica established cemented its position as Europe's premier classic car motor show. The question is that now its organisers have confirmed that the Messe Essen is going to be rebuilt in time for the 2014 event - and that has us hoping that it will retain the brilliant atmosphere of the current venue. FIngers crossed.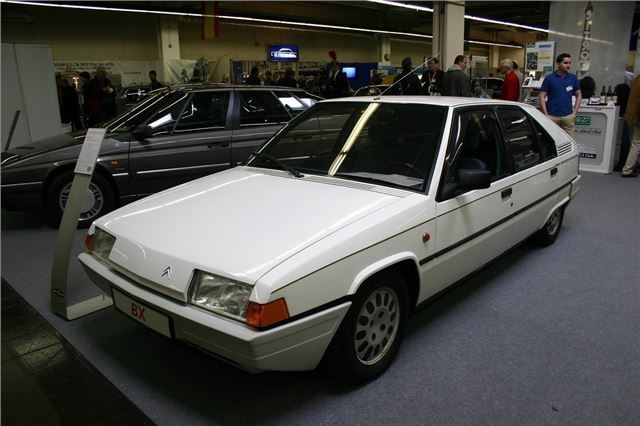 13


The Citroen BX celebrated its 30th birthday in 2012 - meaning in countries like Germany, early models like this are now officially classed as Oldtimers. And that means they attract historic tax benefits and exemption from low-emissions zones. Who'd have thought it..?
Comments