Top 25: Classic cars that made Britain great
The British motor industry may have had its fair share of problems, but it's also been responsible for some all-time great designs. We're talking about the types of cars that helped to put Britain on the automotive map; the types of cars that achieved true greatness during their careers.
Here we celebrate 25 of our top models from the UK, machines that have helped to make Britain (or at least its motor industry) great. Not all have sold in huge numbers, but each one has made its mark in the history of British motoring – and its reputation around the world. 
Paul Guinness, Contributor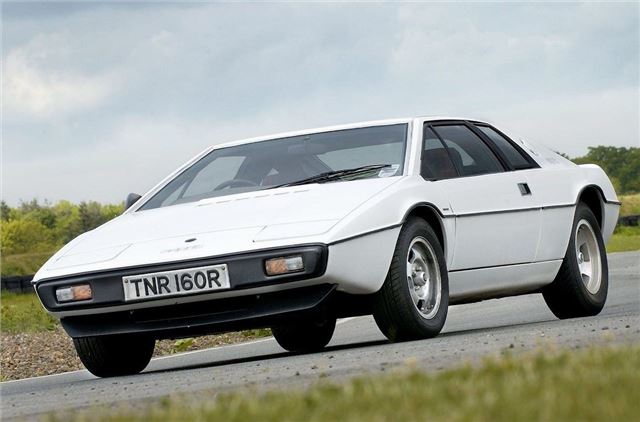 6


Lotus Esprit
What makes it great? Wedge-shaped styling and a starring role in The Spy Who Loved Me
Launched in 1976 and retaining its sharp styling right through to '87, the original Esprit was a mid-engined supercar with a backbone chassis and glassfibre body. Power came from Lotus' 1973cc (160bhp) twin-cam engine, providing a top speed of 124mph. The better-quality S2 arrived in 1978, the engine was upgraded to a 2.2-litre in 1980, and the S3 – with a host of minor enhancements – hit the streets in '81. Most exciting of the lot was the Esprit Turbo, launched in 1980 and offering a whopping 210bhp thanks to the Garrett turbocharger strapped to its 2.2-litre lump.
Comments