Top 25: Classic cars that made Britain great
The British motor industry may have had its fair share of problems, but it's also been responsible for some all-time great designs. We're talking about the types of cars that helped to put Britain on the automotive map; the types of cars that achieved true greatness during their careers.
Here we celebrate 25 of our top models from the UK, machines that have helped to make Britain (or at least its motor industry) great. Not all have sold in huge numbers, but each one has made its mark in the history of British motoring – and its reputation around the world. 
Paul Guinness, Contributor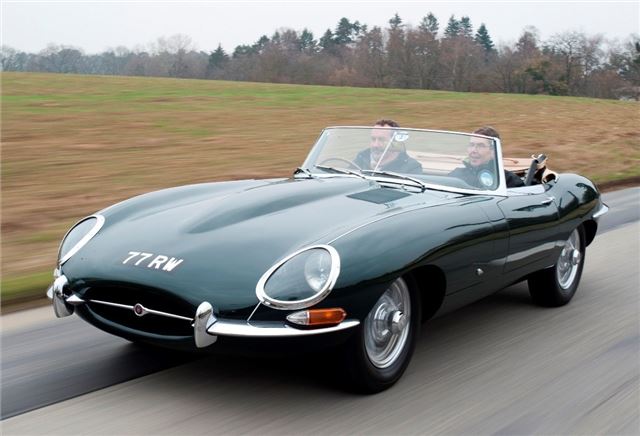 14


Jaguar E-Type
What makes it great? A legend in its own lifetime – and one of the best-looking cars ever
When the Jaguar E-Type was unveiled in 1961, it generated headlines worldwide. No other sportster managed to combine such sensual, svelte styling with near-150mph performance… and all for just over £2000. With 3781cc straight-six power, the E-Type was available in roadster and coupe guises, both usurped by a 4.2-litre version of the XK engine in 1964. A longer 2+2 Coupe arrived in 1966, but by '68 the Series II E-Type was with us – complete with open headlights, revised rear lights and bigger raised bumpers. Final E-Type incarnation arrived in 1971, the Series III boasting Jaguar's impressive new 5343cc V12.
Comments