Top 25: Classic cars that made Britain great
The British motor industry may have had its fair share of problems, but it's also been responsible for some all-time great designs. We're talking about the types of cars that helped to put Britain on the automotive map; the types of cars that achieved true greatness during their careers.
Here we celebrate 25 of our top models from the UK, machines that have helped to make Britain (or at least its motor industry) great. Not all have sold in huge numbers, but each one has made its mark in the history of British motoring – and its reputation around the world. 
Paul Guinness, Contributor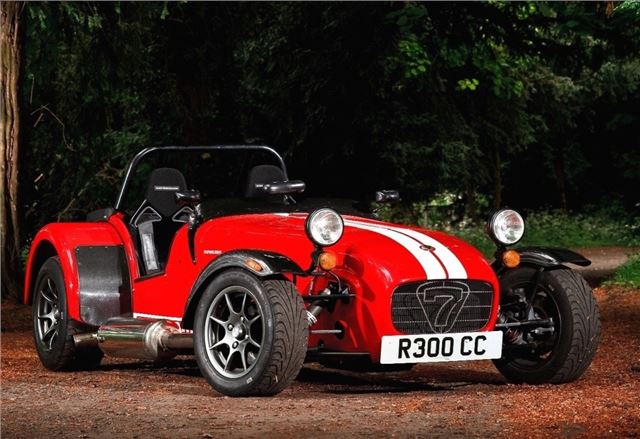 13


Caterham Seven
What makes it great? It's one of the longest-running British models – and is still going strong
Lotus dealer Graham Nearn realised there was still plenty of potential in the old Seven when production ceased in the early '70s, and duly purchased the production rights, design and tooling from Colin Chapman. With this golden oldie back in production at Nearn's Caterham (Surrey) premises, the Caterham Seven was born – and is still being built forty-odd years later. The continued success of the Seven is a tribute to the ingenuity of Chapman and his vision for a road-going race car, as well as Caterham's engineering skills – enabling this aged design to continually reinvent itself.
Comments