Top 15: Rock star cars
Rock and roll and cars go together like gangsta rap and free-flowing misogyny. For that reason, many an exotic or unique car has become associated with a particular musical maestro. 
So here's a selection of our favourite rock star cars, from a crazy custom Citroen to an unassuming old Volvo saloon.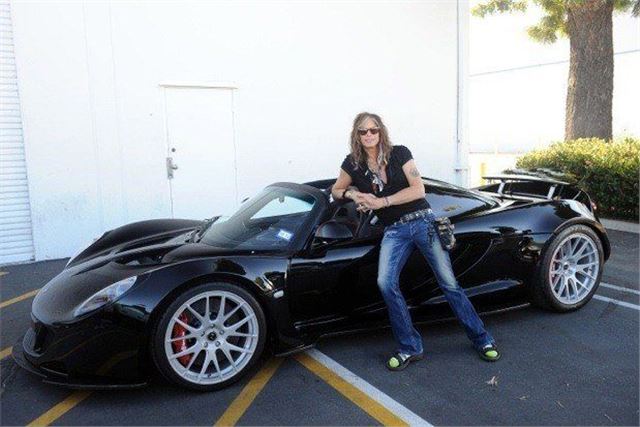 15


Steven Tyler's Hennessey Venom GT Spyder
Photo: Hennessey
Texas-based Hennessey claims that the Lotus Exige-based Venom GT holds the Guinness World Record for the fastest 0-200mph time, clocked at 14.5 seconds. Its 0-100mph time is 5.6 seconds and its top speed 270mph, making it faster than a Bugatti Veyron.
In May 2012 Aerosmith frontman Steven Tyler took delivery of the first convertible Venom GT – having approached Hennessey to make a Spyder version himself. That's the power of a good ballad. And yes, those are socks and sandals. 
Comments