Top 15: Rock star cars
Rock and roll and cars go together like gangsta rap and free-flowing misogyny. For that reason, many an exotic or unique car has become associated with a particular musical maestro. 
So here's a selection of our favourite rock star cars, from a crazy custom Citroen to an unassuming old Volvo saloon.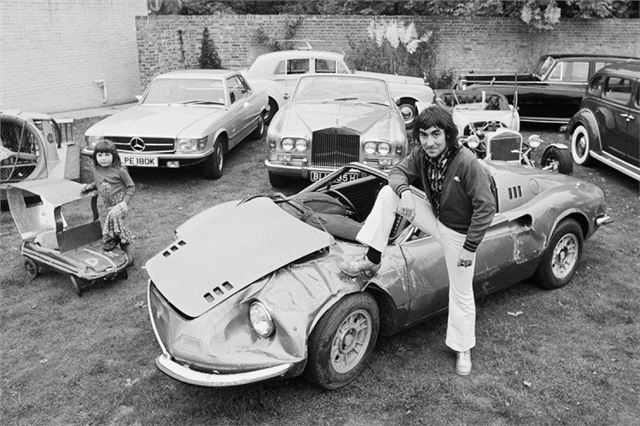 13


Keith Moon's Ferrari Dino 246 GT
Picture: Getty Images
The legend goes that The Who drummer Keith Moon, in a fit of reckless rock and roll abandon, drove a Rolls-Royce at speed into a full swimming pool. What actually happened, according to Pete Townshend, was more akin to the action of a ditzy pensioner – he parked up and left the handbrake off, so his car (possibly a Lincoln Continental) rolled back into an empty, waterless pool being built nearby.
Slightly more rock and roll (and verified) is the tale of his Dino, pictured above with Moon after he let two complete strangers borrow it because they took a liking to it in a pub car park. His generosity backfired – when the guys failed to return, Moon found his Ferrari down the road in a ditch. 
Comments