Top 15: Rock star cars
Rock and roll and cars go together like gangsta rap and free-flowing misogyny. For that reason, many an exotic or unique car has become associated with a particular musical maestro. 
So here's a selection of our favourite rock star cars, from a crazy custom Citroen to an unassuming old Volvo saloon.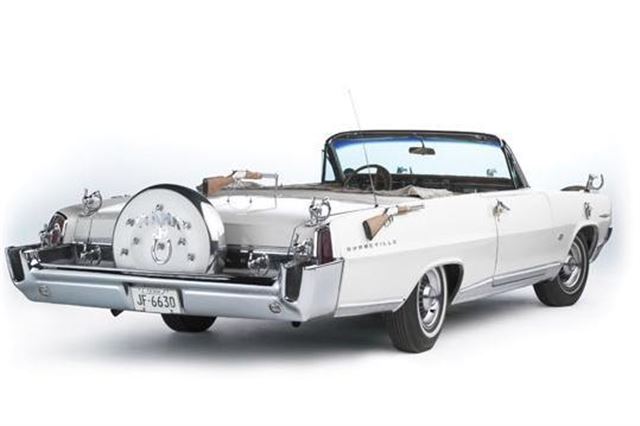 12


Kid Rock's Pontiac Bonneville
Photo: RM Sotheby's
Rock-rap-country crossover artist (yes, that genre exists) Kid Rock paid $225,000 in March 2010 at auction for a 1964 Pontiac Bonneville. You can see the original auction lot on Southeby's website here.
Customised originally for Hank Williams Jnr by designer to the stars Nudie Cohn, whose work has included a gold suit for Elvis, the Boneville is as American as…well, a Pontiac covered in guns and with massive bull horns. Each to his own. 
Comments