Top 10: Volkswagen T2 gallery
With the news that the Volkswagen T2 Transporter is about to go out of production in Brazil, we take a look at some of the various versions offered over the years thanks to the HJClassics press car photo archive. Volkswagen's rear engined Transporter was nothing if not versatile, with it being put into countless roles, both for business and pleasure.
The T2 is such an icon today that it remains one of the most popular campers/day vans on UK roads today. So much so, that the T2 what most people visualise when you use the term 'Camper' in conversation. Not bad for a classic that's a little bit hopeless to drive, and suffers from what could be described as a space-inefficient rear-engined lay-out. But we'll not get into that debate here!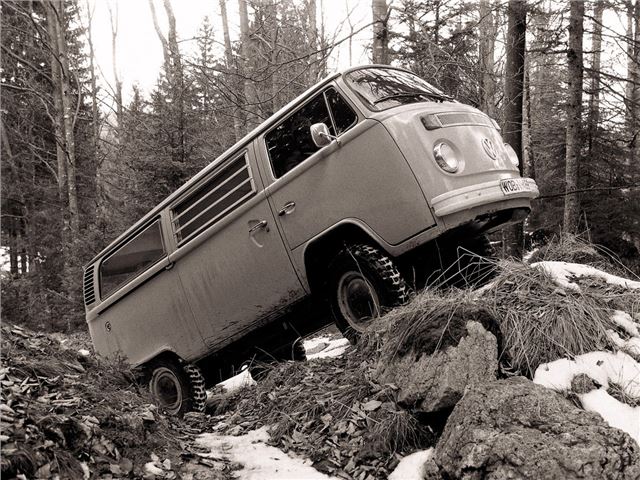 2


Volkswagen T2 Bus Syncro
The T2 Syncro was developed during the early 1970s by a pair of Volkswagen engineers, who liked to go adventuring in the campers. They decided to revisit the four-wheel drive drivetrain developed for the Beetle during WW2, and develop it as a Skunkworks programme for the T2. In the end, a mere five prototypes were built - as the project was overtaken by the upcoming T25.
Comments