Top 10: Two-seater soft-tops of the 1990s
Although Mazda reinvented the two-seater sports car at the end of the 1980s with the original MX-5, other manufacturers were keen to join this rejuvenated market sector the following decade – with stylish, fun-to-drive creations attracting a new generation of buyers.
Many of these roadsters of the 1990s now offer great value, making them a tempting alternative to an older sports car. We take a look at ten of today's top sportsters for fans of modern-classic entertainment.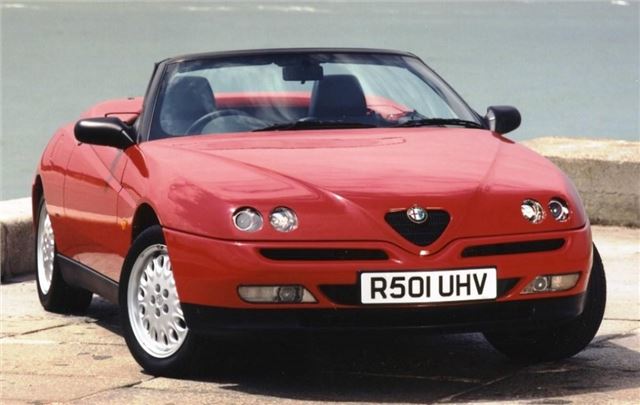 4


Alfa Romeo '916' Spider
Alfa brought back its iconic Spider nameplate in 1995 with this dramatically styled, front-wheel drive offering that went on to enjoy a decade-long career. Effectively a roadster version of the same-era GTV coupe, the Spider was available with either four-cylinder Twin Spark or 3.0-litre (later 3.2) V6 power, each engine offering great performance and a superb soundtrack. It's a charismatic car that's as entertaining to drive as it is good to look at – and yet you needn't pay a fortune for the privilege, with MoT'd Spiders available from £1500, while £4-5000 will buy an early low-mileage gem.
Comments