Top 10: TV cop cars
We all love a 'proper' TV cop show, don't we? The kind of series that offers intrigue and action in equal measure (if we're lucky). But for many classic car fans, it's often the four-wheeled stars that we remember before the human ones.
So join us on this celebration of ten of the best cop cars used in some of the most successful series of the last forty-odd years. From Bodie and Doyle's RS2000 to Starsky and Hutch's Gran Torino, there have been some truly memorable cop cars on our screens. Oh, and don't forget to comment with your personal favourite.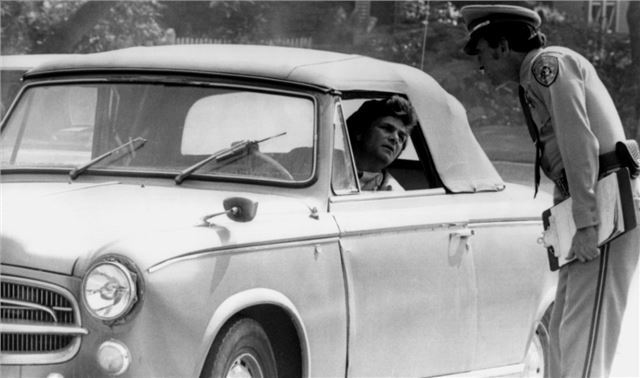 10


Columbo – Peugeot 403 Cabriolet
First launched in 1971 and enjoying a seven-series run through to '78, Columbo made a welcome return to American screens in 1989 for a further three series. It was a major achievement for a storyline centred around a scruffy homicide detective (played by Peter Falk) known for his crumpled beige raincoat and cigar-smoking ways. Columbo was not your average cop, and so the show's creators insisted that he shouldn't drive an average American automobile, hence his 1959 Peugeot 403 Cabriolet – a car that was as dishevelled looking as Columbo himself, and all the better for it.
Comments