Top 10: TV cop cars
We all love a 'proper' TV cop show, don't we? The kind of series that offers intrigue and action in equal measure (if we're lucky). But for many classic car fans, it's often the four-wheeled stars that we remember before the human ones.
So join us on this celebration of ten of the best cop cars used in some of the most successful series of the last forty-odd years. From Bodie and Doyle's RS2000 to Starsky and Hutch's Gran Torino, there have been some truly memorable cop cars on our screens. Oh, and don't forget to comment with your personal favourite.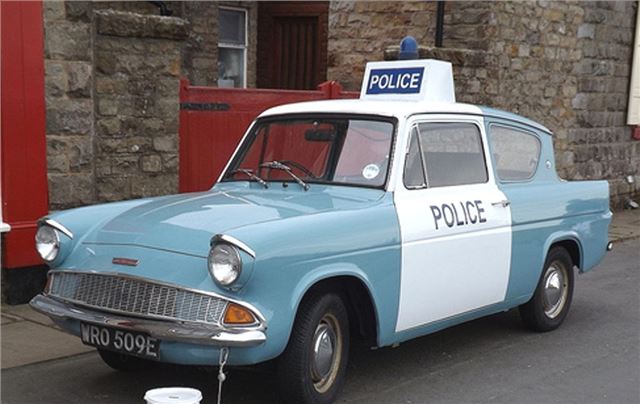 9


Heartbeat – Ford Anglia 105E
One of the longest-running period TV dramas was Heartbeat, which first aired on ITV in 1992 and continued for a mammoth 18 series, right through to 2010. It was gentle Sunday evening viewing for its millions of fans, as they followed the residents of a fictional North Yorkshire village (Aidensfield) and its sometimes hapless but ultimately successful police officers. With Heartbeat set in the mid to late '60s, the Ford Anglia 105E of 1959-67 became its police patrol car of choice, with numerous different examples used over the years – not all of them escaping unscathed.
Comments