Top 10: Things to see at the Silverstone Classic 2017
This month's Silverstone Classic (28-30 July) promises to be best outing yet for the three-day motor racing festival. The 22-race programme staged on the famous 3.7-mile Northamptonshire Grand Prix circuit has attracted more than 1000 entries.
Record numbers of car clubs are also out in force. More than 10,000 classics will be on show and there will also be special shows and track parades. The three-day blockbuster includes live music concerts from headline acts, dramatic live demos, interactive driving experiences, rides on the JET Big Wheel, crazy golf, air displays, a shopping village, an adrenaline zone, traditional funfair rides, static displays, street car shootouts, Spitfire engine fire-ups, racing simulators and more.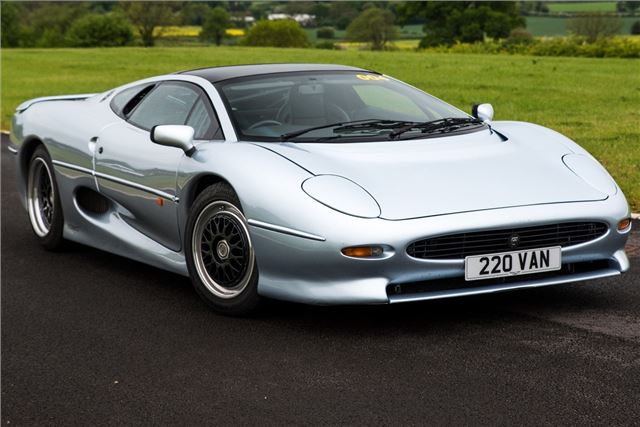 5


Happy Birthday, Jaguar XJ220
Once the world's fastest production car, Jaguar's extraordinary XJ220 will celebrate its 25th birthday on Saturday at the Silverstone Classic. Record numbers will be mustering for an track parade led by three of the TWR JaguarSport racing XJ220Cs that competed in the Le Mans 24 Hours – one of these is coming all the way from Japan to be part of the party.
Among those taking part in the parade are two of the key figures behind the car: Jim Randle and Keith Helfet. As Jaguar engineering director, Randle was the inspiration behind the original concept car, while Helfet was the brains behind the XJ220's styling. 
Comments