Top 10: Things to see at the Silverstone Classic 2016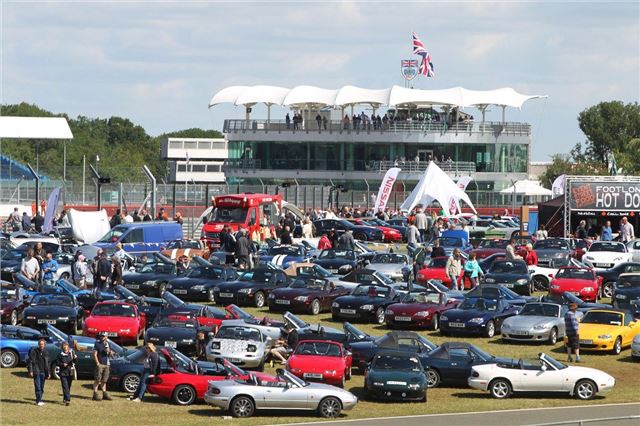 10


Motoring Milestones

If the sensational racing is the Classic's heart-beat then the enthusiastic car clubs are its backbone. This year more than 100 will be displaying more than 10,000 privately-owned classic cars turning the Silverstone infield into an amazing motor museum. Just about every single model and marque is represented from Ferraris and Lamborghinis to Pipers and Panthers.
 
Many of these clubs and groups are celebrating their own key milestones with special track cavalcades taking place throughout the event. This year's anniversary parades include: 100 years of the Bavarian Motor Works; 80 years of the Morgan 4/4; 80 years since the first Allard Special; 60 years of the Austin A35; 50 years of the Lamborghini Miura; 50 years of the Lotus Europa; 50th anniversary of the Silverstone Racing Club; 40 years of the Lotus Esprit; 40 years of the Porsche 'transaxle'; 30 years of the Westfield Sportscar Club; 25 years of the Nissan Figaro; 25 years of the Dodge Viper; and 20 years of the Jaguar XK8.
 
The HSCC, the club that organises all the racing at the Classic, is also marking its 50th birthday with a very special 50 car parade featuring an amazing collection of racing machinery from F5000s and F2 single-seaters to Lotus Europas and Jaguar D-types. In total, more than 30 anniversaries will be marked with laps of the hallowed Silverstone Grand Prix circuit in 2015.
Comments