Top 10: Things to see at the Silverstone Classic 2016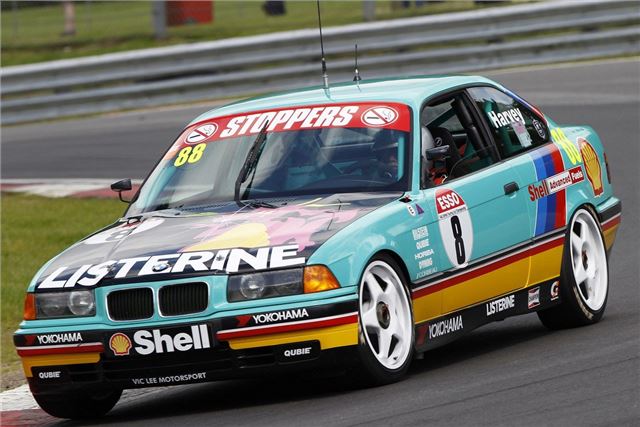 5


Tin-Top Sunday

Saloon car racing is always a highlight at any historic fixture, and this year's Classic will recognise that via a dedicated Tin Top Sunday. No fewer than four races will take place during the day's packed programme, kicking off with the frenetic U2TC brigade – always a fans' favourite. This pack of pre-1966 sub-2-litre saloons will include numerous Lotus Cortinas facing the likes of the Alfa Romeo GTA, BMW 1800 and, of course, the ultimate crowd-pleaser – the Mini.
 
Alongside that will be the JET Super Touring Trophy and the Pre-1966 Big-Engined Saloons, while completing the quartet is a fresh addition to the Classic – the Historic Touring Car Challange.
 
This diverse 50+ car grid from the seventies and eighties will pit Chevrolet Camaros against a record number of Rover Vitesse's and a fleet of Ford Capris – among many others. Touring car legend Patrick Watts is preparing no fewer than three of the giant-killing MG Metro Turbos that he raced in period while Jeff Allam – another BTCC hero of yesteryear – is back racing the very Capri that launched his career more than 35 years ago.
 
There are plenty of eye-catching entries among the Super Tourers, too. A pair of racy Volvos make their Classic debut alongside the evocative turquoise BMW 318 coupe that took Tim Harvey to the 1992 BTCC title, but only after a controversial finale at Silverstone which saw team-mate Steve Soper collide with Harvey's arch rival John Cleland.
 
It all adds up to the biggest gathering of racing saloons and touring cars ever assembled – and another record-breaking first for the Silverstone Classic.     
Comments