Top 10: Stondon Museum auction lots
The final collection of vehicles from the recently closed Stondon Motor Museum goes under the hammer on Wednesday, July 10th, at Brightwells of Herefordshire. And with every vehicle being offered for sale with no reserve, there are more than 130 chances to grab a potential bargain.
It's not often that a no-reserve classic vehicle auction is held, and a large turnout is expected at this one. Not every vehicle is immaculate (that was part of the charm of the museum), and all have been off the road for many years; but there are still some seriously tempting lots here. To find out more and to see what else is available, go to www.brightwells.com. 
By Paul Guinness, Contributor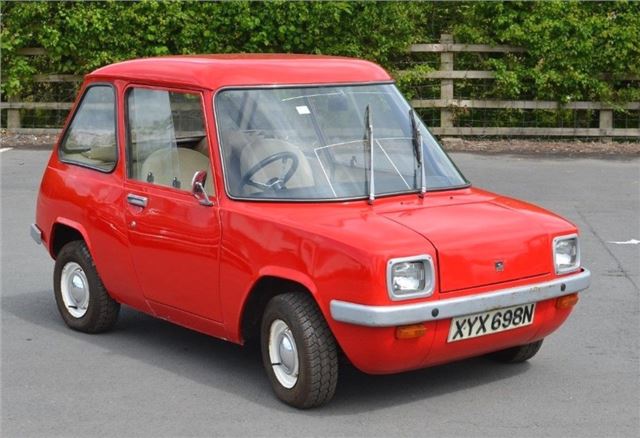 10


1974 Enfield E8000
Electric cars are readily available now but were virtually unheard of in the 1970s. Except for the Enfield E8000, the brilliantly futuristic city car produced by Enfield Automotive, based on the Isle of Wight. Powered by an 8bhp electric motor and lead-acid batteries, the E8000 had a claimed top speed of 48mph and a range of 50-90 miles. This Enfield has been with Stondon Museum since 1991. Maybe its next owner will recommission it for road use to avoid the dreaded Congestion Charge in classic style?
Comments