Top 10: Stondon Museum auction lots
The final collection of vehicles from the recently closed Stondon Motor Museum goes under the hammer on Wednesday, July 10th, at Brightwells of Herefordshire. And with every vehicle being offered for sale with no reserve, there are more than 130 chances to grab a potential bargain.
It's not often that a no-reserve classic vehicle auction is held, and a large turnout is expected at this one. Not every vehicle is immaculate (that was part of the charm of the museum), and all have been off the road for many years; but there are still some seriously tempting lots here. To find out more and to see what else is available, go to www.brightwells.com. 
By Paul Guinness, Contributor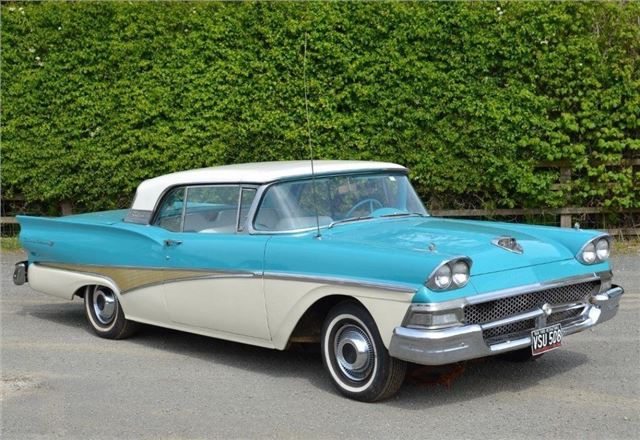 9


1958 Ford Fairlane 500 Skyliner
American car fans haven't been forgotten at the latest Brightwells sale, as this '58 Fairlane 500 Skyliner Hardtop Convertible is a real head-turner. Unlike the regular Sunliner Convertible, the Skyliner featured an electrically folding hardtop that retracted into the boot (sorry, trunk) at the push of a button. It's the kind of thing we take for granted now, but was the stuff of dreams back in the late '50s. Roof down and 5.8-litre V8 burbling away, is this the ultimate seafront cruiser?
Comments