Top 10: Sporty Volkswagens
Although renowned for offering well-built, practical motoring for the masses (a description as relevant to the original Beetle as it is to the latest Golf), Volkswagen has also managed to appeal to the enthusiastic driver over the years – and not just via its GTi-badged hatchbacks.
We take a look at some of the finest sporty VWs of the last few decades, from the trend-setting go-faster Golf through to sexy coupes and drop-top cabriolets. Whatever your classic car preferences, there's almost certainly something here that will appeal...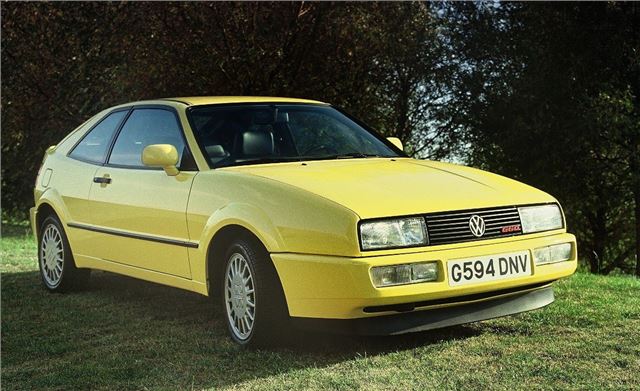 7


Volkswagen Corrado
The dramatic looking Corrado first went on sale in the UK in May 1989, based around the floorpan of the MkII Golf and with a similar mechanical layout; but in terms of aesthetics the two cars were worlds apart. Initial Corrados were powered by the Golf GTi's 1.8-litre 16v engine, followed by the launch of the supercharged G60 in 1991. But it was during the following year that the ultimate Corrado VR6 arrived, featuring VW's V6 engine in bigger-capacity 2861cc guise – pushing out 188bhp and propelling the Corrado to a top speed of 144mph, hitting 60mph in just over seven seconds.
Comments