Top 10: Soft-top classic 4x4s
Land Rover traditionalists aren't the kind of folk likely to be impressed by the Range Rover Evoque Convertible. And yet despite Land Rover's insistence that the soft-top Evoque creates a whole new genre, open-top models make up a decent proportion of the company's back catalogue.
Other manufacturers have also offered 4x4 convertibles over the years; and while most of them were rather more utilitarian than today's Evoque, they managed to combine open-top motoring with go-anywhere ability. Check out some of our favourites... and a couple that leave us baffled.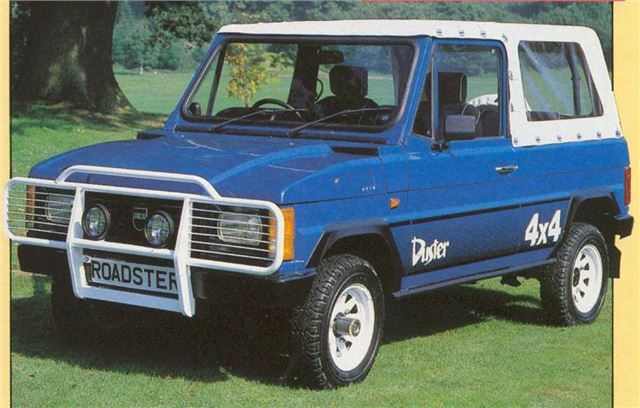 10


Dacia Duster Roadster
The first UK importer of Romanian-built Dacias failed after a few months, with sales of the Denem (a re-badged Renault 12) soon fizzling out. But a second attempt was made via another company in the mid-1980s, this time bringing in the original Duster – a bargain-priced 4x4 powered by a 1.4-litre Renault engine. The regular Duster was a three-door hard-top, but buyers with a sense of humour... sorry, I mean adventure... could opt for the Roadster instead. Needless to say, very few Brits were tempted, and the Duster Roadster remained a very rare sight on British roads.
Comments